Best Box Mod & Vape Mods Reviews of 2019
Which Box Mod Should You Buy?
Features
Expert Rating

GeekVape Aegis

1 to 100W Output
Single 18650 or 26650 Battery
0.05 to 3.0 ohm Atomizer Resistance Range

(100%)




Innokin Endura T22

Battery Capacity: 2000mAh
Tank capacity: 4.5mL
Maximum Wattage Output: 14.0W

(78%)




Innokin iTaste MVP 4.0

Battery Capacity: Internal 4500mAh
6 to 100W Wattage Output
UltraFast Power Delivery

(78%)
After testing, reviewing and playing with 20 best box mods we've determined the #1 box mod to bee Aegis by GeekVape. It is rugged and sturdy enough to hold up to the toughest treatment and still work like a charm. The hard outer casing resists chips, dents and scratches making it one of the best box mods on the market today for durability. 
Why the GeekVape Aegis?
This top vape box mod is waterproof, dent-proof, and does everything including temperature control.

It has long battery life with a 4300mah battery.

Built to military standard 810 G, which means it can take being dropped, knocked over and anything else you can think of to do to it.
Which Type of Top Box Mod is Right For You?
With the number of box mods easily available online, it's easy to get overwhelmed and a little bit confused. This list of the best vape box mods 2019 is pretty much all you need to look at if you ever need a little help deciding. If you're a vaping newbie, then welcome to the world of vaping! If you're a vaping veteran, then you already know what to do. Always keep yourself up to date with the latest in vaping news and box mod reviews!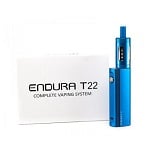 Box mods in the 0-50W range are perfect for new vapers looking to upgrade their pen-style devices. They offer a bit more power and the option to use more tanks and some RDAs. It allows the vaper to try out different coil setting and find their preferred vape. Most new vapers find they like this wattage level because it feels comfortable to them.
These types of mods have a higher range of voltage/wattage and use coils in the lower resistance range of .02 -.06. In wattage mode the device automatically adjusts the power output for the resistance of the coil so when you change atomizers it auto-detects the proper settings and applies them without requiring the user to do anything.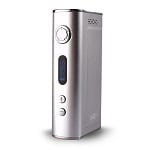 Box mods in this range typically read coils of .02 and lower. These higher power devices use two to three batteries and use voltage, wattage and temperature control settings. Temperature control settings run from 200-500 degrees Fahrenheit and keep a steady supply of heat to the coils but because the temperature stays consistent, it will not burn the coils or your ejuice. Many vapers prefer the temperature control settings because of this. Mods in this range are for more advanced users who like a warmer vape and are comfortable building their own coils.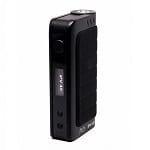 This category showcases three mods that range from 75W to 200W, have temperature control and are all priced under $50. These would be great for someone looking to upgrade their vape mod but may have a tight budget. These 3 fit those requirements and do it well. Getting a great mod doesn't have to be expensive, there are several devices that work great, produce great vapor and are priced affordably. All it takes is a little research into products and knowing what you prefer in a device. Matchup personal preference with affordability and you have a great mod.
Power Output
Many new vapers who are transitioning from stick batteries will most likely want something with lower wattage to start out with, just until they feel a bit more comfortable with the increased power. The 50W and under range is perfect for beginners and those who choose not to sub ohm.
MTL or DTL Capability
Beginning vapers need that mouth to lung draw offered by the devices geared towards newbies. Having a device with MTL capabilities is a benefit even for advanced vapers who long for that mouth-to-lung draw  as well. There are several mods that offer both MTL (mouth-to-lung) and DTL (direct-to-lung) hits simply by changing out the coil in your tank.
Battery Type
For lower wattage devices, most often the battery used will be an 18650 with an amperage limit of 20-25A. For devices that run below 50W, this type is fine because you will never reach your amp limit in that range. But for devices running 100-200W, it is advisable to use batteries with a higher amp range like 30A. If you purchase your devices online it should tell you what type of battery is recommended for the device. For devices with more than one battery remember to use them and charge them together, always.
Don't Go for Higher Wattages than You Need
If you don't sub ohm then you don't need a device that goes to 150 W. This will save you money because lower wattage devices are designed for higher resistance coils and are typically more economical.There is just no need to have a high-powered device if you don't plan to vape at that level.
Don't Shop for a Mod at the Mall
All too often people looking to switch to vaping walk into a store and walk out with a 200W mod that they paid $80 -$100 dollars for and are brand new vapers. A salesperson should suggest a product for you based on your needs as a vaper and not just to make a sale. Don't let them talk you into buying a high-priced, high wattage device just because it's popular. Most shop sales people aren't like that, it tends to happen more at mall stores with under-trained employees.
Don't Buy a Mechanical Mod Unless You're an Experienced Vaper
A lot of mechanical mods on the market are great if you understand electricity, power output, and ohm's law. Which is to say they are designed for advanced vapers. Moreover there is no circuit board or advanced protections in place.
Specialized Reviews Ranking System
At License to Vape, we employ a comprehensive evaluation system to analyze and measure the full value of products, by looking at the ingredients, clinical studies, safety, projected effectiveness, return policies and overall customer satisfaction. This method is known as the License to Vape Ranking System.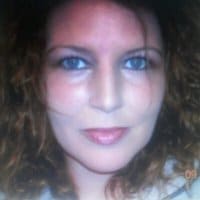 Hailing from the east coast, Lisa is a long time Vaper whose knowledge is derived from years of experience and testing a wide variety of vaping products. If you have questions or comments don't hesitate to reach out.
[email protected]
What is a Top Vape Box Mod?
Different Types of Box Mods
Latest Reviews & Articles