Best Temperature Control Mod Reviews in 2022
Which Temperature Control Mod Should You Buy?
Features
Expert Rating

VOOPOO & Woody Vapes X217

Variable Wattage Output 5 to 217W
Voltage Mode 0.5 to 7.5V
Three Button Control Face

(97%)

UWELL Nunchaku 80W TC Starter Kit

Single 18650 battery
Temperature range: 200-600F
Bottom adjustable air

(100%)

Joyetech eVic Vtwo Mini

0.1 to 3.5 ohm Atomizer Resistance
Powered by Single 18650 Battery
0.96" OLED SCREEN

(95%)
Our # 1 Temperature Control Mod for 2023
After many hours using the new UWELL Nunchaku 80W TC Starter Kit, I have to say this new Mech Mod Style is one of our top picks for best temperature control mods for 2023. 
Why the UWELL Nunchaku 80W TC Starter Kit
Fires from .1 to 3.0 Ohms
5 to 80w
Well designed with Stainless Steel
Temperature Control Suite
Easy to Use
Comes in Multiple Colors
Ohh yeah did we mention a Mech Mod Style
Which Type of Mod is Right For You?
Vaping has been gaining quite a lot of popularity over the past couple of years, but only recently are reliable temperature control mods made widely available. Not only were there very limited choices, but the top temperature control mods that were available at that time had hefty price tags. Back then, it is not uncommon to spend upwards of $200 on a temperature mod. To make things worse, the devices during the early days of TC vaping did not live up to the hype, and many who bought them were quite disappointed. But today TC mods are becoming more popular, with a lower entry price point and being made better to support these customers.
Easy-to-Navigate Menu Systems
Menu settings on most mods can seem frustrating, pushing button after button to get where you need to be, but mods with easy navigation have simple menu systems with few buttons to push and easy to read displays tell you where your settings are.
Mods With Compatible Tank Systems
Mods with TC settings require compatible tanks that can use nickel and titanium coils. Many mod kits include a nickel as well as a kanthal coil. But not all tanks can use nickel or titanium. Some examples of compatible tanks are: Sense Herakles, Kanger Aerotank, Kanger sub tanks, Aspire Atlantis and Nautilus tanks to name a few.
Memory Settings
Memory settings make using temperature control easy. You can customize your own preferred settings in memory modes and switch back and forth between them when you like. Having memory settings also takes out the tedium of having to set the temperature every time you vape. Just choose a pre-set value and you're done.
Complicated Menu Settings
Some TC mods have multiple settings that can be complicated to figure out and be very frustrating to someone new at using temperature control. The ultimate suggestion is to choose one with as few settings as possible in the beginning and upgrade later once you're accustomed to using TC. The best temperature control mods are not necessarily the ones with the most features, look for simplicity.
Tanks Without Compatible Coils
Not every tank can be used with temperature control. If it does not use nickel or titanium as well as kanthal, it cannot be used. Only nickel and titanium are safe to use in TC mode. Some people are able to use certain types of stainless steel in RDAs but it is debatable.
Inadequate Battery for Power Needs
Make sure the mod you choose has an adequate battery for how you vape. Most vapers who use temperature control are not cloud chasers but prefer flavor instead. Most mods with temperature control range from 40, 60, 80 and 150W and battery life will depend on the wattage you vape at and your coil heads. 
Specialized Reviews Ranking System
At License to Vape, we employ a comprehensive evaluation system to analyze and measure the full value of products, by looking at the ingredients, clinical studies, safety, projected effectiveness, return policies, and overall customer satisfaction. This method is known as the License to Vape Ranking System.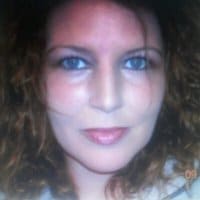 Hailing from the east coast, Lisa is a long time Vaper whose knowledge is derived from years of experience and testing a wide variety of vaping products. If you have questions or comments don't hesitate to reach out.
[email protected]
How is a TC MOD Different from Other MODs?