Best Mechanical Mods & Mechanical Mod Reviews in 2022
Which Mechanical Mod Should You Buy?
Features
Expert Rating

Tesla Invader III

2x 18650 batteries
Spring-loaded 510 connection
Max output power: 240W

(99%)

VGOD Elite Mech Mod

Single 18650 battery
Diameter: 24mm
510 threading

(100%)

Bettlecraft Stabwood Tube Mod

1x 18650 battery
Diameter: 24mm
Has hybrid top cap

(98%)
Our # 1 Mechanical Vape Mods for 2023
Why are so many people so interested in mechanical vapes? When it comes to performance, it can be argued that variable wattage devices are better than mechanical mods, and when it comes to safety there is actually no contest in favor of the variable mods. The reason why there are so many purists that like to use the best mechanical mods is because of their simplicity; there are no bells and whistles, and there are no gimmicks, just pure vaping goodness. With that being said, Our number #1 top pick for mechanical mods of 2023 is The VGOD Elite. We tested 25 of the most popular mechanical mods on the market and this one stood head and shoulders above the crowd. It is our favorite because it is durable and sturdy and the price is good for quality craftsmanship. It is an improvement over the original VGOD and plus the fact it's an awesome mod.
Find The Best Mechanical Mod That Fits Your Needs
Are you looking for a couple vape mod recommendations that have been used, tested and reviewed? There are quite a lot of them released just last year alone, so choosing just one can be quite hard, especially if you don't know what to look for. Here are some of the best mechanical mods that you really need to check out:
Mechanical mods are simple and easy to use
When it comes to vaping, they don't come any simpler than mechanical mods. You just need to insert a freshly-charged battery, screw on the switch, and saturate your coils with juice. There are no settings for you to fiddle around with, no LCD screens, and no flashing lights that serve no real purpose other than add to aesthetics.
Rugged and sturdy
You can drop your mech mod from the second floor balcony and odds are that it will still fire properly. There are no fragile computer chips and circuitry that you need to worry about. Also, many mechanical mods are made from durable materials, so even a drop from a significant height shouldn't even leave a dent.
They are low-maintenance
The only things that you need to do to maintain a mechanical mod are a couple of Q-tips, a microfiber rag, and some polishing compound. As long as you keep the internals of your mechanical mod clean, you can expect it to work perfectly for many years.
They provide a stronger hit than most variable mods
Because there are no regulators in mechanical mods, when you press the switch, the full voltage of the batteries are sent through the atomizer, which results in a dense, flavorful, and really warm cloud. Just 1 drag from a mechanical mod & you will instantly get a satisfying buzz.
Mechanical mods have little to no safety features
Variable wattage mods are chock-full of safety features like low-voltage protection, low resistance protection, overheating protection, and plenty of others. Mechanical mods, on the other hand, have little to no protective features, which is why you need to be extra careful when using them.
You need to be extra careful when using mechanical mods
As mentioned earlier, you need to be very diligent when using mechanical mods. First of all, you need to be mindful of the batteries' temperature; if you feel they are getting a bit too warm then you need to take them out and let them cool down first before you use them again.
No built-in meters
Do you want to know the resistance of your coils? Do you want to know how much juice is left in your batteries? You don't have the luxury of knowing all these bits of information when you use a mechanical mod. This is why you need to use a multi-meter, or a building rig to test out your coils before you screw on your atomizer.
Voltage drops
The longer you use your mechanical mod, the weaker it gets. Since there is no regulating chip, the amount of amperes the atomizer receives is based on the amount of juice there is left on the battery. So if the battery is less than half-charged, the vape strength is cut by half as well.
Specialized Reviews Ranking System
At License to Vape, we employ a comprehensive evaluation system to analyze and measure the full value of products, by looking at the ingredients, clinical studies, safety, projected effectiveness, return policies, and overall customer satisfaction. This method is known as the License to Vape Ranking System.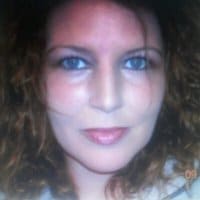 Hailing from the east coast, Lisa is a long time Vaper whose knowledge is derived from years of experience and testing a wide variety of vaping products. If you have questions or comments don't hesitate to reach out.
[email protected]
History of Mechanical Mods
What are Mechanical Mods?
Using Mechanical Vape Mods Safely
Buy a Mechanical Mod With Plenty of Vent Holes