Best Vape Pen Starter Kit & Reviews of 2022
Which Vape Pen Starter Kit Should You Buy?
Features
Expert Rating

SMOK Stick Prince with TFV12 Prince

Battery Capacity: 3000mAh
Wattage Output: 80W-100W
Tank Capacity: 8ml

(99%)

SMOK Stick X8

Battery Capacity: 3000mAh
Voltage Output: 3.4-4.2V
Tank Capacity: 4 mils

(96%)

Eleaf iStick Pico Baby 25W

Battery Capacity: 1050mAh
Wattage Ouput: 25W
Tank Capacity: 2 mils

(95%)
Our # 1 Vape Pen Starter Kit for 2023
After thoroughly reviewing some of the best vape pen starter kits, License to Vape gives the first place trophy to SMOK Stick Prince. SMOK is known around the world for producing some of the best vape pen starter kits and the
SMOK Stick Prince Kit
is one of their best products.
Why the TFV12 Smok Stick Prince?
It comes in a wide variety of colors and designs so you're sure to find one that matches your personality. The long lasting, rechargeable 3000 mAh battery is perfectly paired with a huge 8mL juice tank which ensures long hours of great vaping experience. With a firing mechanism composed of only a single button, even novice vapers will enjoy this wonderful vape pen kit.
Which Vape Pen Starter Kit is Right For You?
You might be new to vaping or you just want to experience it out of curiosity. But you don't want to be investing your money on devices that you might throw away later. This is where vape pen starter kits come in handy.
Color and Design
Vape pens are personal devices. Each user has his or her own individual choice when it comes to color and design. With lots of colors and designs to choose from, you'll find one that will suit your style and taste.
Durability
Whether you are into vaping because you want to reduce your tar intake or you are trying to quit smoking entirely, you'll need a vape pen kit that will last a long time without needing to buy replacement parts often. Check the materials used before purchasing to make sure that you get your money's worth.
Ease of operation
Vaping should not be more complicated than lighting and smoking a cigarette. Some vaping kits are so complicated with all the buttons and controls. Stick to the simple ones. The last thing you'll need is struggling to assemble your vape pen or fumbling for the firing button during a vaping session.
Low Battery Rating
Rechargeable batteries are rated by mAh and the higher its value, the longer the battery will last. Look for a vape pen kit with a battery rating of at least 1000 mAh. If your budget allows it, buy one with a rating of 3000 mAh or more.
Low-Quality Vaping Kits
The best vape pen starter kits underwent long hours of design and study before they are produced and marketed. They were tested to be safe and efficient. Buy your devices only from reputable outlets to make sure that you are getting a high-quality vaping device.
Don't Get Caught without a Spare Vape Pen
You wouldn't want to go back to your old habits, would you? And that's what will happen if your one and only vaping device breaks. So it's always a good idea to buy a backup so you don't go reaching for that stick of cigarette when you need a dose of nicotine.
Specialized Reviews Ranking System
At License to Vape, we employ a comprehensive evaluation system to analyze and measure the full value of products, by looking at the ingredients, clinical studies, safety, projected effectiveness, return policies, and overall customer satisfaction. This method is known as the License to Vape Ranking System.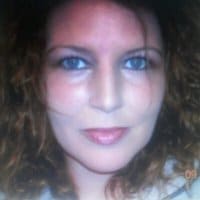 Hailing from the east coast, Lisa is a long time Vaper whose knowledge is derived from years of experience and testing a wide variety of vaping products. If you have questions or comments don't hesitate to reach out.
[email protected]
What is a vape pen starter kit?
When would you need a new vape pen starter kit?
Advantages of Vape Pen Starter Kits