Best Vape Battery Chargers & Reviews of 2022
Which Vaping Battery Charger Should You Buy?
Features
Expert Rating

Nitecore Intellicharger i4

LED screen shows charging status
Charges batteries of different sizes
Automatic shut-off

(100%)

Nitecore Digicharger D4

Charge 4 batteries at once
LCD screen charging status
Automatic shut-off

(99%)

Xtar VP4

Charges batteries of different sizes
LCD screen shows charging status
Automatic shut-off

(98%)
Our # 1 Vape Battery Charger for 2023
Here are our top picks for the best 2 and 4 -bay chargers.
The distinction here is that the "bays" noted refer to the number of charging bays, or how many batteries can be charged at one time. 4-bay chargers can charge 4 batteries, 2 bays for 2 batteries and so on. Listed below in the review section are some of the best vape battery chargers on the market today. 
We chose these units specifically because they offer protection (auto detect, overcharge protection, short-circuit protection) for the consumer as well as the batteries themselves. These are all highly-reputable manufacturers and the chargers have passed 10+hours of inspection and testing for their specifications.
Which Type of Charger is Right For You?
One important aspect of vaping is using safe batteries and having a reliable battery charger. When it comes to safety you can never be too careful. Always use a reputable battery charger with the right batteries. All of these battery chargers are from reputable manufacturers and have passed rigorous safety inspections. The best 18650 battery charger is the one that fits your needs.
Chargers That Display Battery Status
It is important to be able to see how fast the battery is charging and that it charges fully. Many good battery chargers can charge several batteries of different sizes and track the status for each one.
Ease of Use
The best vape b
attery chargers are simple and easy to use. Just put in batteries with the top facing up and hit the power button or plug it in. That is all there is to it. Batteries may take several hours to charge depending on their size.
Recognized Brand Names
There are many good battery chargers on the market today for charging 2, 4, or even 6 batteries at once. Some brand names to look for are Nitecore, Xtar, and Efest. They are all great brands and have user protections while in use that protect the batteries from overcharging.
Using the Wrong Type of Battery Charger
Battery chargers used for rechargeable batteries such as AA cannot be used for lithium-ion batteries. You need a battery charger specifically made for 18650, 18500 or 26650 batteries. Some 18650 chargers will also charge AA's but not the other way around. Always use a charger meant for your type of batteries. Nitecore, Xtar and Efest are good ones to get.
Spending Too Much Money
Shop around when considering a new purchase. When it comes to battery chargers & pricing, expect to pay anywhere from $20 to $40, depending on how many bays it has, whether it has a digital readout, & the ability to charge different types of batteries.
Not Buying Enough Batteries
This is a life lesson: always buy extra batteries because you'll want some to use while your other ones are charging. Waiting=frustration=dead batteries.
Specialized Reviews Ranking System
At License to Vape, we employ a comprehensive evaluation system to analyze and measure the full value of products, by looking at the ingredients, clinical studies, safety, projected effectiveness, return policies, and overall customer satisfaction. This method is known as the License to Vape Ranking System.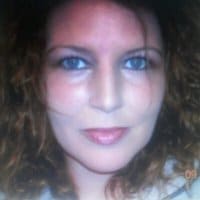 Hailing from the east coast, Lisa is a long time Vaper whose knowledge is derived from years of experience and testing a wide variety of vaping products. If you have questions or comments don't hesitate to reach out.
[email protected]
Why Charge a "Married Pair" Together??
Never Carry Batteries In Your Pocket