Best Sub Ohm Tank - Trusted Tank Reviews in 2022
Which Sub-Ohm Tank Should You Buy For Good?
Features
Expert Rating

Sense Herakles 3

0.2, 0.4 and 0.6 ohm coils
Tank Capacity:4.5 ML
Bottom adjustable airflow

(100%)

FreeMax Fireluke Mesh

0.15 ohm mesh coils
Tank capacity: 3 ML
Bottom dual airflow control

(98%)

Wotofo The Flow

Cleito 120 & TFV8 coil head compatible
Tank capacity: 7 ML
Bottom airflow control

(96%)
Our # 1 Sub-Ohm Tanks for 2023
One of the best sub-ohm tanks out there comes from Sense, makers of the Sense Herakles Plus, Pro and Blazer tanks. This company has a proven track record of coming out with the best sub ohm tanks and their latest edition is a feather in their hat. 
Already becoming a popular favorite, the Sense Herakles 3 carries on the tradition of being a high-quality tank with all the features of previous Sense tanks plus the ability to use older Herakles and V-Jet coils for a truly versatile tank. For these reasons, the Sense Herakles has become one of our top ranked sub ohm tanks available in 2023.
Which Type of Sub-Ohm Tank is Right For You?
For new vapers, sub ohm vaping is the next step for those who are looking to upgrade their vape setup for improved vaping enjoyment. On the other hand, for more advanced vapers, who currently use a sub ohm tank but may feel that their current tank is outdated, here are a few of the best sub-ohm tanks that deliver when it comes to flavor and vapor production.
Airflow control
Adequate airflow is also very important to vaping satisfaction. Choose tanks or RDAs with a slot or airflow holes that you can close or open depending on your preference. Too little airflow and you won't get enough vapor and the draw will seem very "tight".
Simple design
There are a lot of great tanks out there but if you're new or prefer something easy to use, then stick with tanks that you just fill and go. You won't need airflow control on the top and bottom if you prefer one setting all the time…wide open. The more features (or bells and whistles) a tank has, the more problems it may give you when you're still learning.
A tank with adequate juice capacity
Juice capacity is a very big factor in how satisfied you'll be with a sub-ohm tank. If you are frequent vaper or like to fill up a tank to last all day at work, you will need a tank that holds 4-5 mils of juice. A smaller tank that holds 2 mils will work for light vapers and those who don't mind carrying a bottle of juice for refills during the day.
Buying a tank too low for your device.
When shopping for a new sub-ohm tank, keep in mind the power or "wattage"  limitations of your battery. Some coil heads (especially those for the TFV8 Cloud Beast) will only engage at levels between 80 and 100W. Anything lower and you won't get any vapor at all.  Avoid tanks with coils under .02 for devices under 100W.
Avoid buying tanks without researching them first
While vaping is less expensive than buying cigarettes, you can spend a lot of money on vape gear (tanks, coil heads, replacement glass) in the beginning.  One way to make sure you're spending money wisely is to research things you plan to buy first to make sure it's a purchase you'll be satisfied with.  Save yourself the time and frustration by checking it out before forking over the cash.
Avoid buying vape tanks from unknown vendors.
Places like eBay and a few other overstock sites are great places to get good deals on just about anything. But you should only buy your vape gear from places you trust until you become more familiar with tanks, hardware, and accessories.
Specialized Reviews Ranking System
The tanks in this list have undergone 20+hours of testing the top rated sub-ohm tanks to give you the best overall picture of their quality and how they perform. When choosing the best sub-ohm tank for flavor, be sure to look for those features (tank capacity, top fill, choice of coils, etc.) that are most important to you and fit your vaping needs.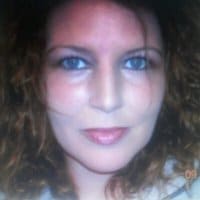 Hailing from the east coast, Lisa is a long time Vaper whose knowledge is derived from years of experience and testing a wide variety of vaping products. If you have questions or comments don't hesitate to reach out. 
[email protected]
Who are Sub Ohm Tanks Worth To Buy for?
What to Look for in a Sub Ohm Tank
How to Know if You are Ready for a Sub Ohm Tank
Latest Reviews & Articles