Best Electronic Cigarettes Buying Guide in 2023

Disposable Electronic Cigarettes Guide
---
The disposable electronic cigarette is how most people are introduced to the world of e-cigs. Disposable e-cigs are probably the most common and widely available type of electronic cigarette. They can be purchased in virtually any gas station, convenience store or bar. Of course they are also available online.
Disposable electronic cigarettes are the easiest way to vape. You don't have to assemble the e-cig, there is none of the hassle that comes with refilling e-liquid, no mess, and once you are finished you simply throw it away. The disposable e-cig is truly ready to vape straight out of the packaging. This is why disposable e-cigs are the entry point for many smokers.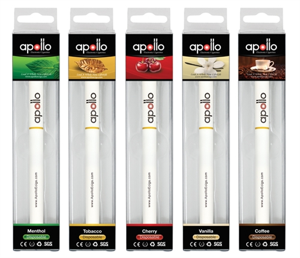 There are many high quality disposable electronic cigarettes that rival the best rechargeable e-cigs. If you are a smoker looking to quit, you might want to test the e-cig waters with a disposable e-cig. You will probably want a disposable ecig that approximates the feeling of smoking a real cigarette. The first time you try a disposable e-cig you will probably be a little bit disappointed that it doesn't taste exactly like a real cigarette. But don't be discouraged. You need to realize that e-cigs are different from traditional cigarettes.
The best disposable e-cigs will give you a lungful of thick, delicious vapor that is very close to the experience of smoking real cigarettes. And the important thing to remember is you are definitely getting nicotine (unless you go with a disposable e-cig that has zero nicotine). So if you can use the disposable e-cig for a short time, and not smoke any cigarettes, you're already on your way to quitting smoking!
When I started the process of quitting smoking, I didn't do it cold turkey. I bought a few high quality disposable e-cigs and would set a goal for myself: instead of smoking 20 cigarettes today, I'll smoke 15 and use my e-cig the rest of the time. Then I would cut the number of cigarettes to 10 and use my disposable e-cigs more. Then, eventually, I realized I preferred the different flavor options of the disposable e-cigs, and didn't like smelling like cigarette smoke, so I quit completely.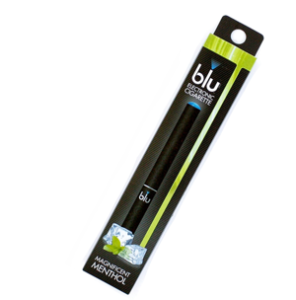 Disposable e-cigs are great for beginner vapers for a few reasons. They are very cheap so you can try a few different brands and flavors until you find the perfect one for you. They are very small so you can easily carry them around in your pocket and vape them almost anywhere. The quality of disposable e-cigs is increasing and they are competing with the more advanced rechargeable e-cigs. You can also check out some of the vape pens we have reviewed and recommend.
The Best Disposable Electronic Cigarettes Of 2023
---
Best Overall Disposable E-Cig
Wow Vapor4Life

Wow Vapor4Life Disposable

Price
$7.99

The Wow Disposable from Vapor4Life is hands down the best disposable e-cig on the market. This
little beauty packs a mean punch in a little disposable package. Great vapor production,
outstanding throat hit, best disposable design we've seen and all at a fair price. We've never seen
vapor clouds this big from a disposable e-cig before. The vapor clouds don't diminish in size the
longer you vape. You'll keep getting satisfying puffs up until the very end of your e-cig. The throat hits
for both the tobacco and menthol flavored Vapor Kings are perfectly calibrated. Both disposables feel
like you're smoking a real cigarette. If you want a more advanced e-cig of the same high quality,
check out the Dial-A-Volt or Vapor Zeus from Vapor4Life.
Vapor4Life Coupon – 15% Off Everything

Use Coupon Code: V4L15Off
Brand New, Highly Recommended
ePuffer Disposable

ePuffer Disposable

Price
9.95

The ePuffer Eco disposable is the first e-Cigarette made with environment-friendly food grade
materials. Using ePuffer's exclusive True Nicotine Content, featuring Soft Filter, DiRECT|Flow™
technology for smoother draw, rich flavor and vapor density. The ePuffer Eco disposable looks
and feels like a real tobacco cigarette, making it comfortable and easy to use for any smoker.
The ECO is powered by pre-charged 3.7V cylindrical lithium battery and provides long life of
up-to 500 puffs. It's 118 millimeters (mm) in length and weighs only 12 grams. The Eco comes
with protective square tube for storage and traveling. Available flavors include Premium
Tobacco, Menthol, Mocha Caramel Latte, Raspberry Mint Mojito, Melon Daiquiri Blitz, Strawberry
Margarita, Double Apple Appletini and Watermelon Mint Sangria. All flavors available in 0mg, 0.6mg
and 1.2mg nicotine content.
ePuffer Coupon – 10% Off Storewide

Use Coupon Code: L2VAPE
All Your Vaping Needs In One Place
Mount Baker Vapor

Mount Baker Vapor

Mount Baker Vapor is known for their incredible e-liquids, but they offer so much more. This is one of our favorite one stop shops for everything related to vaping. Everything they carry is of excellent quality – even the economically priced items. It doesn't matter if you are a beginner or an advanced vapor, you can find whatever you need at Mt. Baker Vapor. They have starter kits, PVs and Mods, e-liquid, cartomizers, accessories, DIY supplies and more. Check 'em out, you won't be disappointed.
Huge Selection Of Ecigs
Madvapes

Madvapes

This is the largest and most popular online vape shop. You should be able to find absolutely anything you need here no matter what it is from basic starter kits to rare drip tips. Madvapes was started in July 2009 in Huntersville, NC. Beginning with a humble start from a home office, Madvapes quickly expanded from home office to garage to rented warehouse space and recently to a 10,000 square foot warehouse. They got what you need!
Awesome Flavors
NEwhere Disposable

NEwhere Disposable

Price
$9.99

For people looking for a high quality disposable, we highly recommend the NE Where E Cig. The chic,
ready-to-use design requires no recharging or assembly. Each individual NEwhere Electronic
Cigarette equals up to 2 packs of cigarettes (approximately 800 puffs), making it a lower cost and
better alternative to smoking traditional cigarettes. No Odor, No Tar, No Tobacco.
NEwhere Coupon – 10% Off Everything

Use Coupon Code: L2VAPE
Great Vapor, Long Lasting
V2 Cigs Disposable

V2 Cigs Disposable

Price
$29.95 for 5-pack

V2 Cigs is probably the most popular and recognized e-cig brand on the market. V2 Cigs disposables
are a good place to start for someone new to e-cigs, these disposable e-cigarettes taste great
and are a less expensive option. The vapor production is good and the throat hit will leave you
satisfied. The V2 Disposable measures 105 mm in length and out-performs most retail competitors in
both battery life and vapor production. Available in V2 Red (tobacco) or Menthol flavors, this single-use
ecig comes in 1.8% nicotine strength.
V2 Cigs Coupon – 10% Off Storewide

Use Coupon Code: licensetovape10
Unbeatable Price, Great Flavors
7's Disposable

7's Disposable

Price
Disposable is FREE. You pay $6.95 for shipping.

7's disposable e-cigs are meant to get new e-cig users interested in purchasing one of their more
advanced kits. However, if you are a beginner, you will be very pleased with the 7's disposables.
Great vapor production, very sleek design and a wide variety of delicious flavor options. One 7's
disposable is equivalent to 2-3 packs of traditional cigarettes. They are available in Tobacco,
Menthol, Blueberry, Vanilla and Apple and contain 18mg of nicotine.
Great Value, Tasty Vapes
Triple Seven Disposable Ecig

Triple Seven Disposable

Price
7.95

The 777 Disposable eCig is the perfect choice if you are trying electronic cigarettes for the first time
or on vacation and have no access to electrical service to charge your batteries. Once the vapor
volume becomes diminished just throw away and grab a fresh one – it's that simple! 777
disposables have the same great taste as their e-Liquid and e-Shisha line. Each Triple Seven
disposable features a 500 Puff equivalent to 1-1/2 – 2 packs of traditional tobacco cigarettes, one
piece design, soft tip and a soft lightweight feel. Triple Seven disposables are available in the
following flavors; Classic Tobacco, Coffee, Menthol, Apple Martini, Berrylicious Lemonade,
Citrus Cooler, Georgia Peach, Grape Zinger, Melon Paradise, Very Berry and Raging Sevens.