Best Mini Vape Mods & Mini Box Mod Reviews in 2022
Which Mini Box Mod Should You Buy?
Features
Expert Rating

Eleaf iStick Pico 75W Mod

Single 18650 battery
Wattage output range: 1 - 75W
Minimum resistance (TC) : 0.05 - 1.5 ohm

(88%)

Wismec Sinuous P80

Single high-amp 18650 battery
Wattage output range: 1- 80W
Minimum resistance: 0.05ohm

(90%)

Vaporesso SWAG 80W

Single high-amp 18650 battery
Wattage output range: 5 - 80W
Minimum Resistance: 0.05 to 5.0 ohm

(90%)
Our # 1 Mini Box Mod for 2023
There are more options for you when you decide to switch from regular cigarettes to vaping. Alternative smoking paraphernalia now include variations and models other than the original pen vaper or e-cigarette designs. One such device is the
Joyetech Cuboid Lite 80W
mini box mod. We tested and reviewed 30+devices to find the best mini box mods for quality, value, and durability. We chose it as our Number#1 device
Here's why:
It's easy to use – even for new vapers.
It's sturdy and strong.
It's priced well for a mod in this range.
What Type of Mini Box Mod is Right For You?
Are all mini box mods the same? The short answer is no. Mini Box Mods have a wide range of functionality that can fit the users wants and needs. More experienced vapers are more inclined to use vape mods as they are able to customize or personalize their experience. These modern vaping tools have complex features that make these adjustments possible.
Battery Life
Battery longevity will depend on how much you vape and what type of atomizer you use. Most mods this size have between 1500-2500mah, which will last someone using a mouth-to-lung draw with a standard atomizer. However, if you like to sub ohm and run coils in the .02 -.05 range, the battery will require more frequent charges to meet the power needs of the coil. So keep that in mind when shopping, the more mah, the longer the battery will last.
Size
The appeal of mini mods is their ability to be used in stealth mode. Small vape mods can be slipped into a pocket during shopping trips without being noticed.  Most vapers who choose this type of mod want something small and stealthy that fits discreetly in the hand. Large mods are great, but they can be bulky and you may not want to carry something big around all day. The best mini box mods this size take a single 18650 or larger battery and can accommodate tanks and atomizers up to 22 mm in width.
Wattage
Small doesn't mean wimpy! A small mod can easily pump out 50-80W of power without missing a beat. Depending on the type of atomizer you use and the coil, this is plenty power for most tanks and RDAs with a .05 -.08 ohm coil. Wattage is important to those that like sub ohm coils because e-liquid flavors taste different at higher wattages. If the wattage is too low, the flavor will be good but slightly muted. Turn the wattage up and the increased heat brings out more of the flavor profile & "Ok" becomes "yum".
Mods With a Gap
Now what this means is tanks that don't sit flush with the device. Some RDAs have divots or cut outs by design for airflow but will sit pretty close to bottom. If your tank or RDA has too much of a gap when tightened down it could lead to condensation leaking into the 510 connection which could ultimately destroy the device.
Low Wattage
There are a lot of mini mods with wattage ranges from 25W to 40W that work great for those that like "above ohm coils." That means coils at or above 1.0. If you have a tank that uses a 1.5 or 1.8 ohm coil then 25W will give you a smooth vape with good cloud production. The preferred "sweet spot" is between 30W to 40W. This also helps conserve battery power making it ideal for those who are light to medium vapers. Heavy vapers would require more battery power and higher wattages. Choose a mod based on your vaping use.
Oversize Tanks
Many of the newer mod kits come with a tank designed for use with the device. Not all do, but most do. If yours does not, choose a tank that fits the width of your device with no overhang or crowding. Devices such as the Smok Alien Mini Mod have the battery casing very close to the tank making it a little difficult to change out the battery without removing the tank first. Larger tanks would make this even more difficult as there is very little room to get your fingers around the cap to unscrew it due to the proximity of the tank to the cap.
Specialized Reviews Ranking System
At License to Vape, we employ a comprehensive evaluation system to analyze and measure the full value of products, by looking at the ingredients, clinical studies, safety, projected effectiveness, return policies, and overall customer satisfaction. This method is known as the License to Vape Ranking System.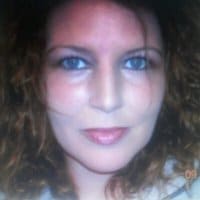 Hailing from the east coast, Lisa is a long time Vaper whose knowledge is derived from years of experience and testing a wide variety of vaping products. If you have questions or comments don't hesitate to reach out.
[email protected]
Can I Charge My Device Using the USB Port?