Best E-Liquid Vape Pen & E-Liquid Pen Reviews in 2022
Which E-Liquid Vape Pen Should You Buy? An Quick Look On Top Vape Pens
Features
Expert Rating

Eleaf iJust 2

Wattage output: 30 - 80W
Tank Capacity: 5.5 ML
Resistance: 0.3ohm (dual coil)

(96%)

Halo Triton 2

Built-in 700 mah battery
Tank capacity: 2 mils
Resistance of coil heads: .75

(96%)

Kanger Subvod

Built-in 1300mAh battery
3.2mL tank capacity
Compatible resistance: >0.4Ω

(94%)
Our # 1 E-Liquid Vape Pen for 2023
Purchasing the best e-liquid vape pens is a great way to try vaping without putting out a lot of money upfront. Starter kits come with everything you need to get started and are pretty inexpensive. We have tested and reviewed 20 devices to find the top-rated vape pens for e-liquid. As a result, we have determined that the
Halo Triton 2 is our Editor's Choice for #1 pick of the Best E-liquid Vape Pens.
Why the Halo Triton 2?
It offers both MTL and DL vaping capability
The ability to set the voltage to preferred power settings (variable voltage)
Tank is removable for ease of filling and cleaning.
Which Type of E-Liquid Vape Pen is Right For You?
There are literally dozens of e-liquid vape pens on the market today. When it comes down to choosing one, it may be a little difficult to know what they do and how they can fit your needs. We'll be discussing some of the best products and their best features to help you decide which device does everything you need it to and fits within your budget. The main objective is that it has everything you are looking for in terms of features (long-lasting battery, decent tank capacity, adjustable airflow, etc) and that is it affordable.
Long Battery Life
One of the considerations for best e-liquid vape pens is a long-lasting battery. Battery life largely depends on how you vape and the type of device you are using. With vape pens for e-liquid, the battery is usually around 600 to 1,200 mah which is pretty good and should last a few hours for a frequent vaper or longer for a less frequent vaper. The reasoning is that you don't want to be tied to your wall plug-in several times per day.
1-Button Functionality
1-button functionality is simple and easy for all vapers. Just on and off, what could be easier. Many vapers are looking to make their lives simpler by going for devices without menu systems and codes and settings and etc. 1-button functionality makes it easy to just vape and go.
Tank Capacity
Tank capacity plays a big part in the decision when it comes to choosing a vaporizer. If you are not a person who likes to carry extra accessories around you will want a tank that is at least 3 mils and larger. A smaller tank will have to be refilled more often resulting in the need to carry a juice bottle.
Cig-a-like Devices
Avoid cig-a-like devices because although they closely resemble a traditional cigarette, they do not have enough power to make a satisfying vape. They produce very little vapor and sometimes the flavor in the cartomizers is less than palatable. Tobacco flavors tens to be especially strong.
Buy Off-brand E-liquid
While it may be very tempting to buy a bottle of e-liquid from the convenience store for $8.99, mo0st often the brands they carry are overly sweet or taste like perfume. Don't waste your hard-earned money on something that will not taste as good as you are expecting it to.
Being Brand Specific
There are a lot of good manufacturers of products and having two or three that you regularly buy from is good. Nobody has everything all the time, so having options is definitely recommended and encouraged. Some vendors are better with hardware and some are better at e-Liquid, it just depends.
Specialized Reviews Ranking System
At License to Vape, we employ a comprehensive evaluation system to analyze and measure the full value of products, by looking at the ingredients, clinical studies, safety, projected effectiveness, return policies, and overall customer satisfaction. This method is known as the License to Vape Ranking System.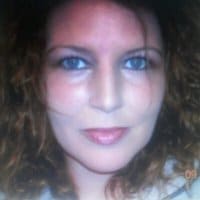 Hailing from the east coast, Lisa is a long time Vaper whose knowledge is derived from years of experience and testing a wide variety of vaping products. If you have questions or comments don't hesitate to reach out.
[email protected]
What Nicotine Level Should I Start With For E-liquid Vape Pens?