So the question on your mind is what are the best portable vaporizers of 2023? Well, you've found the guide that will give you a conclusive answer to that exact question. These portable vaporizers have made the final cut—earned their vaping wings, if you will.
First of all, choosing the best portable vaporizer for you is contingent upon the material with which you're vaping—dry herbs, concentrates, waxes, e-juice, or perhaps all of the above. Maybe you want a device that has a variable temperature option, or one that's easily concealable. Maybe you want one that has the three-in-one capability. Whether you're a beginner or a veteran when it comes to vaping, we will address everything you are looking for in a portable vaporizer.
The two biggest indicators that will dictate your decision are your price range and what you will be vaping. To make your decision easier, we have divided this guide into three different price ranges: $60-$160, $160-$260, and $260-$360.
Although if you're looking for a portable vaporizer that is compatible with all materials, whether that be dry herbs, concentrates, waxes, e-liquid, you're going to have to jump to the higher price range. But don't be intimidated by the price, these devices are designed with innovative technology, and are completely worth spending a little extra money on.
Best Portable Vaporizers Between $60-160 in 2023
G Pro Herbal Vaporizer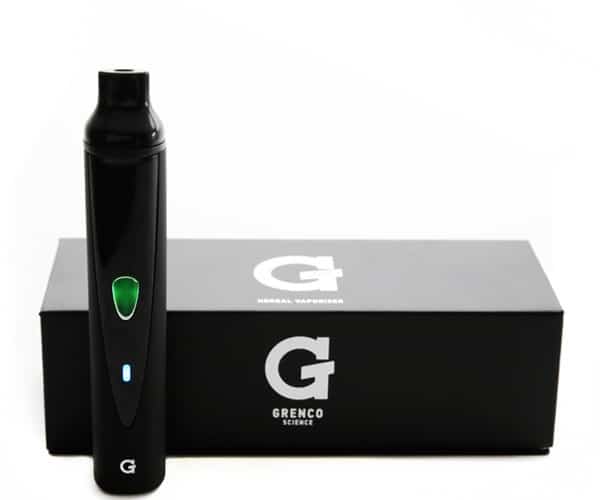 Whether you're a novice or an aficionado, the G Pro Herbal Vaporizer transcends that bridge with it's easy-to-use advanced technology, making it one of the best portable vaporizers under $100. The G Pro Herbal Vaporizer is a highly affordable and low maintenance device designed to use with dry herb. Sleek and portable, this quality product has three temperature settings, which are indicated by an LED display: Red = 320° F, Green = 380° F, and Blue = 420° F. Because of this feature, for vapers that like a little variety in their sessions, this device is perfect. And the 5-click on and off feature inhibits it from accidently turning on while in your pocket. The vapor quality is surprisingly good for its price point—most vaporizers in the same price range fail to deliver the same quality. Grenco Science has outdone itself with this vaporizer—the Pro will keep you vaping for hours, just make sure you use finely ground herbs. Lastly, we love that the Pro is easy to clean, and it even comes with its own cleaning brush!
$89.00
FlowerMate Vapormax v5.0 Pro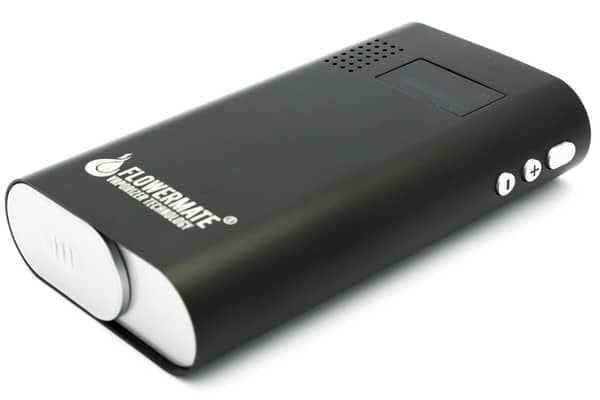 FlowerMate's new portable vaporizer is the epitome of a vapor company taking the feedback of their customers into serious consideration. A superb revision of the v5, the product of FlowerMate's consideration begat the Vapormax v5.0, a portable vaporizer with a newly developed ceramic heating chamber that reaches 446 degrees in thirty seconds. It doesn't burn your material—it bakes it to perfection, producing smooth billowy vapor. This new portable vaporizer was re-engineered to include an OLED display that shows in real time the battery life and precise temperature of the heating chamber, as well as the temperature that you set it to. And for the size of the FlowerMate—about the size of an iPhone 4—this baby has an impressive battery life. The two lithium 18650 2600mAh batteries will keep you vaping all day long without constantly having to charge it. And the beauty of a device using 18650 batteries is that many other vaporizers also use them, so if you want to switch it up and use another vaporizer, all you have to do is pop them in to keep vaping.
$129.95
Arizer Air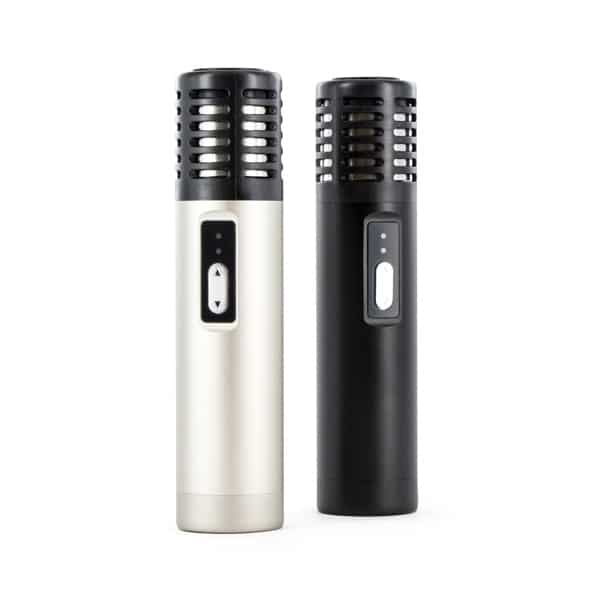 A hybrid conduction/convection vaporizer, the Arizer Air is the updated version of the Solo. This version is smaller, the battery system has been restructured, and the vapor quality is both smoother and cleaner. Although the Air doesn't have a completely customizable temperature setting, it does come with five temperature options indicated by the color of the LED light: Blue = 356° F, White = 347° F, Green = 392° F, Orange = 401° F, and Red = 410° F. It utilizes coil-less heating with its glass chamber, warming the contents quite evenly, however it takes a few minutes to reach your desired temperature. One of the awesome features of this device is that it uses a 18650 battery, the battery that most vaporizers use, so if you are a connoisseur of vaporizers, that is a definite plus because you probably have a few of those lying around. And although it uses 18650 batteries, which can be removed and charged separately, the Air comes with a USB charger, so you can charge and vape at the same time!
$159.00
Best Portable Vaporizers Between $160-$260
G Pen Elite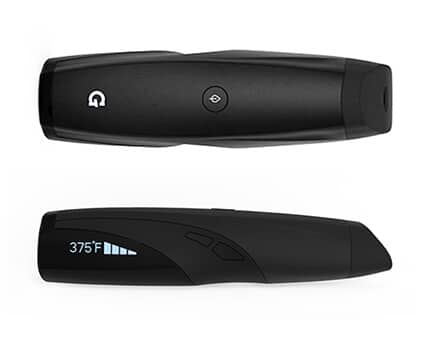 Grenco Science's G Pen Elite has so many spectacular features that one could easily say that it is one of the best portable vaporizers of 2023 on the market. Why, you ask? With the customizable temperature feature, a range of 200-428° F, you can adjust the temperature to fit your optimal heat setting. In only 30 seconds, which is incredibly fast, the ceramic chamber (coil-less) evenly heats to a preferred temperature. Although is slightly larger than the original, it's still an elegant device because of it's LED screen and ergonomic design that seems to fit naturally in the palm of your hand. And there's a trade off to its bigger size—it's 0.75g filling capacity makes it the most substantial chamber on the market. The G-Pen Elite produces lustrous, smooth flavor, and it doesn't get annoyingly hot like many other portable vaporizers do. This means you don't have to take frequent breaks while you're using it. When you purchase the Elite, it comes complete with a chamber tool, a G grinder card that can be easily concealed, a cleaning brush and a USB charger. We can say that it's absolutely worth the price.
$169.95
V2 Pro Series 7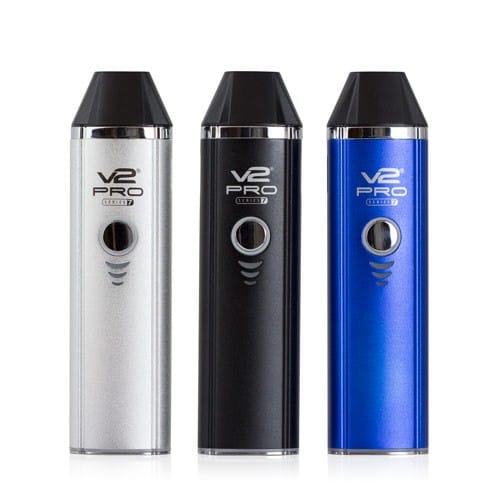 Great things have a tendency to come in threes, so it makes perfect sense why V2 created the Series 7 with a 3-in-1 capacity. An upgrade from the Series 3 Pen, the Series 7 is larger, which means it can hold more herb, oil and wax concentrates. And while it has the 3-in-1 feature, it's relatively inexpensive when compared to other portable vaporizers on the market. This portable vaporizer packs a punch on multiple dimensions. Here's why: The Series 7 has an 1800mah battery and 2.4ml tank, allowing you to vape uninterrupted for hours, no matter what medium you're vaping with. It may seem small in size, don't let that perception fool you—the Series 7 is capable of producing a noble amount of favorable vapor. And no matter which of the three temperature settings you're using, it heats up in less than 30 seconds. Just in case you need another reason to purchase this vaporizer, we'll give you one—alongside V2's online support to help you troubleshoot any problem you may be having, V2 has a fantastic customer service track record.
$169.99
Alfa Vaporizer
 
Albeit one of the smallest portable vaporizers, the Alfa has been built to produce a good amount of flavor and vapor from a relatively small draw. Although it doesn't come in a shiny array of colors, it's built to last through all of your vaping adventures, which is more than fair if you ask us. In the middle of the oven, you'll see an extra pin that stands up from the middle, which is put in place to heat up your dry herbs more consistently from the inside out—something that many portable vaporizers do not utilize. On the top of the vaporizer lies the mouthpiece, rotary heat setting dial, and the door to the oven, making it extremely easy to operate. With three manual and two automatic temperature settings, the Alfa is simple, yet intricate enough where it counts, making it one of the best portable vaporizers for dry herb of 2023. It also comes with a two-year warranty from the date you purchased the unit. Don't be alarmed if you're thinking, "But Alfa is in Ireland!"  They use other retailers and distributors if you don't live in the UK.
$199.00
The Haze V3 Dual Vaporizer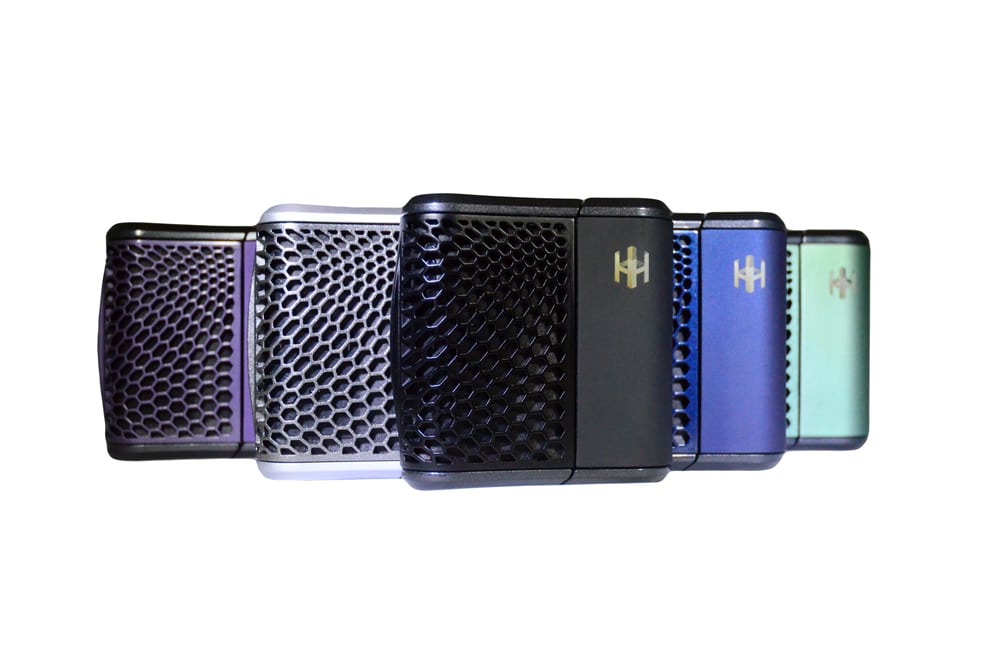 Like V2's Pro Series 7 Vaporizer, The Haze V3 has an all-in-1 capacity. Haze Technologies is the pioneer of the dual chamber portable vaporizer, and The Haze V3 is the first of it's kind. That kind of heat doesn't only ignite the chamber, it ignites our hearts and spirits too. And because you have the option of using either a convection screen or a conduction screen with a dry herb can or a concentrate can, these chambers can be utilized in three different ways for dry herbs alone! The vapor quality of this vaporizer is the stuff of legends—it features a temperature precise regulator with four temperature settings, the top two of which for oil and wax concentrates. And with its maximized airflow, the V3 produces deliciously billowy clouds compared to many other vaporizers. Although the Haze V3 is a little pricey, it comes with a ten-year warranty that will keep you keep you vaping even if a problem arises. All of these spectacular features definitely make it one of our top rated portable vaporizers.
 $249.99
Best Portable Vaporizers Between $260-$360
Pax 2
 
A wise Jedi once said, "Judge me by my size, do you?" before he blew us away with his powerful way of using the Force. The same context could be applied to the Pax 2—although it may look small, it is a force in it of itself to be reckoned with. Although is smaller than the original Pax, it is a huge upgrade. While retaining some of its best features, such as the internal accelerometer that displays the battery life when you give it a shake and the LED lighting that indicates whether the Pax 2 is warming up, ready for use, or conserving energy, its new features will blow you away. Although the Pax 2 is smaller, the bowl is larger and longer, heats more evenly, and is easy to clean. It also has a USB charging system powered by a lithium ion battery that only takes two to three hours to reach a full charge. With four different heat settings, the Pax 2 draws easily into consistently tasty clouds.
$279.00
Storz & Bickel Crafty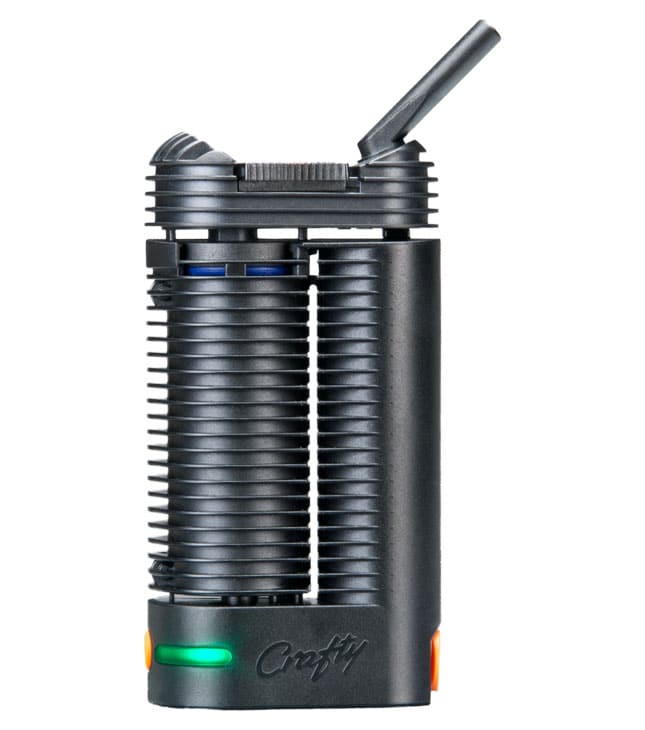 For many years Storz & Bickel has been a name everybody recognizes in the vaporizer world, with products such as Volcano and Plenty. And they did not miss a beat when they made the Crafty—it's made both with durability and quality. It's power-driven by an internal, rechargeable Lithium-Ion battery that only takes about two hours to recharge, and conserves battery life by powering itself down with its auto-shut off feature. True to the Storz & Bickel Legacy, you can pull healthy draws from the Crafty that are incredibly smooth and flavorful. But they went a few steps further and created an App that you can use from your phone to adjust the temperature, and when the app is open, it displays the true heating temperature of the oven in real-time. Remember, Storz & Bickel provides excellent customer service, so if you have any problems, you're in some of the most capable hands in the vape business. And another reason why the Crafty is awesome—it doesn't exclusively work with dry herbs; it also works exceptionally well with oils and concentrates too! All in all, this is one of the best portable vaporizers on the market.
$318.00
Firefly 2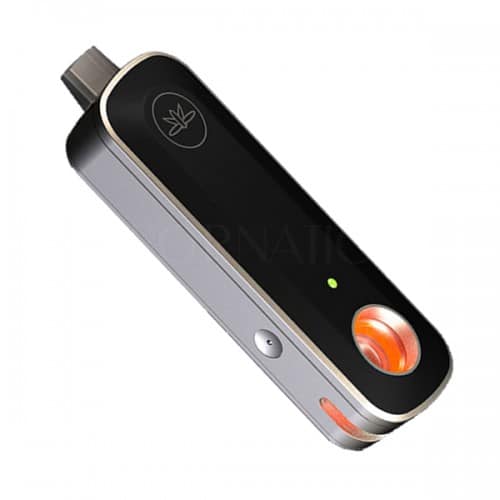 Aesthetically pleasing, easy to use, and innovative—these are a few of the reasons the Firefly 2 made it to our Top 10 list—it's easily one of the best compact vaporizers. It can be used with just a touch of a button. Yes, we said touch—the Firefly uses the same exact capacitive sensing located in smart phones. Heating up within a few seconds, this portable vaporizer produces exceptional vapor quality and flavor without burning through your bowl quickly. The Firefly can be used to vape dry herbs, oil and wax concentrates, and has six different temperature settings for dry herbs, and one for concentrates. Utilizing a glass bowl, which transmits minimal heat, the Firefly 2 only heats the oven when you are hitting it. Like the Crafty, an app is available for use through Bluetooth, which allows you to change the temperatures, check battery life, and change settings on the unit. Vaping can be messy at times, but the Firefly 2 is incredibly easy to clean because of its glass bowl, which is a huge plus in our book.
$329.00