Best Box Mods & Box Mod Reviews 2019
Which Box Mod Should You Buy?
Features
Expert Rating

Vaporesso Nebula 100W TC

Single 26650 High-Amp Battery Compatible
Temp Range: 200-600 F
Output Range: 1-100W

(99%)

Innokin iTaste MVP 4.0 100W TC

Battery: Internal 4500mAh
6-100W Output
Temp Control 300-600 F

(98%)

Tesla Stealth 100W Starter Kit

Battery: 2200mAh Internal
Maximum Output: 100W
MicroUSB Port - Passthrough

(94%)
After testing more than 15 box mods for their temperature control abilities, ease of use, and watts, we can confidently say that the Vaporesso Nebula 100W TC is our top pick for best 50 – 100W box mods of 2019.
Why the Vaporesso Nebula 100W TC?
100 watts of top rated power

Included temperature control add-on

Unique shape that makes it easy to carry and portable
Variable Wattage
Most devices in the 50-100W range have variable voltage and variable wattage modes, and some even have a temperature control mode. Look for devices that have the specifications that you are looking for in a mod.
Easy to Read Display
Make sure the mod you choose has a screen big enough for you to see all the information it displays.  Screens on the side of the mod tend to be smaller than screens on the front of the device.
Easy Access to the Battery
Most often, battery access will be through the back or bottom of the device. Box mods with a sliding panel will load batteries from there as + or – (1 up, 1 down) and the same orientation for ones that load from the bottom. Make sure you can access the battery easily.
Avoid Mechanical Mods as a New Vaper
You should avoid mechanical mods altogether unless you're an experienced vaper & are familiar with how circuits work – and electricity in general. There are a lot of great mech mods but they should only be used by experienced vapers
Buying from Unrecognized Vendors
There are a lot of deals to be had on the Internet. When buying mods or other vape gear, you should always buy from trusted vendors to make sure the products you buy are of high quality & safe to use with certain batteries, tanks.
Restricting Usage to Only One Device
You may be totally in love with your current mod and that's great, but it is a good idea to have a backup on hand. You never know when something will break.
Specialized Reviews Ranking System
At License to Vape, we employ a comprehensive evaluation system to analyze and measure the full value of products, by looking at the ingredients, clinical studies, safety, projected effectiveness, return policies, and overall customer satisfaction. This method is known as the License to Vape Ranking System.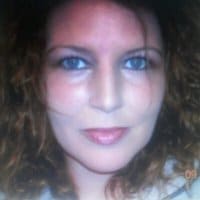 Hailing from the east coast, Lisa is a long time Vaper whose knowledge is derived from years of experience and testing a wide variety of vaping products. If you have questions or comments don't hesitate to reach out.
Who is a 50-100W Box Mod Right For?
Will I Need to Buy a Battery Charger?
What Tanks Work With These Mods?