Best Vape Tanks & RDAs of 2022 Reviewed
Which Vape Tank and Rebuildable Should You Buy?
Features
Expert Rating

Uwell Valyrian

5mL Juice Capacity
0.15ohm Dual Coils for 95-120W
Minimum resistance: 0.05ohm

(98%)

Hellvape Dead Rabbit

Single or Dual Coil
Deep Juice Well
Squonk-Ready Bottom-Feeding 510 Pin

(98%)

Digiflavor Pharaoh Mini RTA

5ml Tank Capacity with Expansion Tube
Adjustable Juice Flow
Bottom Dual Adjustable Airflow

(99%)
Our Top Tanks & RDA's for 2023
When it comes to tanks and RDAs, vapers have much more control over their vaping experience due to the many products available today. We have tested and reviewed over 20 tanks and RDAs to come up with a list of the "best tanks and RDAs for 2023". Our number #1 Top Pick for sub-ohm tank is the
Uwell Valyrian
, and the top pick for RDAs is the
Hellvape Dead Rabbit
. We chose them for ease of use, build quality, and stellar performance. Here are a few specs for each one.
The Uwell Valyrian is considered by many experienced vapers to be one of the best sub-ohm tanks on the market today, and we tend to agree.
The Hellvape Dead Rabbit is a coil builder's dream with a simple, easy to build on deck and flat grub screws.
Which Type of Tank, RDA, or RTA is Right For You?
Vape tanks have greatly improved since the very beginning. As vapers move from one phase to another in their vaping journey, their need for equipment changes. In the past couple of years, some great tanks and rebuildables have come out that definitely take it to the next level.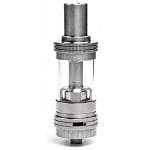 A sub ohm tank has low-resistance coils. A standard resistance coil ranges from 1.8 to 2.4 ohms and is made for use in tanks with variable voltage capability. Sub ohm coils range from .12 to 1.0 ohm and are meant to be used in sub ohm tanks for increased wattage and vapor production.  More wattage equals more power, more power to the coils means increased vapor because lower ohm coils can handle more heat than standard coils.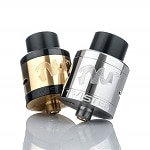 RDA stands for Rebuildable Dripping Atomizer. An RDA consists of a build deck with positive and negative posts for the coils. The bottom and sides make the juice well where the wicks sit to absorb the juice and feed the coil. When e-liquid is dripped onto the coils the excess will collect at the bottom of the well to keep the wicks saturated to prevent dry hits. RDAs have no chimney section, only the build deck and top cap for the airflow.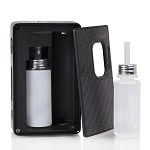 Squonk Tanks
Squonk tanks are relatively a new tank that fits mostly new RDAs. Squonk RDA's are bottom feed rebuildable drip automizer units that push the vape juice up into the juice well and into the cotton of the RTA. These new squonk RDA's are aimed at vape users that want a more all in one solution. It contains a bottle that sites inside the mod unit and it does away with the need to carry a bottle with you. These bottles can hold anywhere from 7ml up to 30ml in fluid making it an ideal solution to use a drip atomizer and not have to carry a vape juice bottle everywhere you go.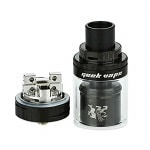 An RTA or RBTA  is a rebuildable tank atomizer. It's a tank with a build deck on the bottom for your coils. One of the first RTAs to come out was the Russian 91%, The Kayfun followed and after that, the Genitanks (named after the Genesis). RTAs combine the best of both worlds in one device. They offer rebuildable coils for those who like to DIY but with the convenience of a tank for larger juice capacity. Some more great RTAs include the Smok RSST, The Orchid V3, The Lemo 2, and the GeekVape Griffin. RTAs function just the same as any other sub ohm tank & have adjustable airflow, top-fills and break down for easy cleaning.
Features
When it comes to tanks and RDAs there isn't a whole lot of features. It is mainly airflow, deck-style and size of your juice well. Again, this will be personal preference. If you prefer a wide open airflow then find one with a large slot for airflow. If you like to be able to choose the amount of air you get with each draw then choose one that has an adjustable airflow than can be opened all the way or closed down to allow for a tighter draw.
Price
Most of these are relatively priced about the same, between $20-$30 on average. Some tanks may be a little more depending on how advanced they are. If they have special features like "cyclone airflow" or the ability to use other coils.  
Ease of Use
How easy a device is to use is an important factor when you're making your purchase. If it has a complicated build deck (ex. for more advanced builders) it may not be something you may want (or have experience for) right now. A simple 2 – 4 post design is ideal for new builders who are just starting out. Once you have a little experience building different coils you can upgrade to more advanced styles. Coil building is a great way to customize your vape experience to be consistent every time.
Clones
A clone is a copy of a popular tank or RDA. Most online retailers have a "no clone" policy so if you buy from them you can be sure to get only authentic devices. The reason many vapers avoid clones is that they consider them to be of lower quality, which may not necessarily be true. Many clones are well-made and just as good as the original, you should just know what you're buying.
Complicated deck configuration
You have probably heard the terms "velocity-style deck" which refers to the build deck of the RDA. Some have two posts (one positive, one negative) or 4 posts (two positive, two negative) and a few have just one post off-center. In the beginning when you first start building it is good to start with a simple build deck with 4 posts in the center. There is plenty of room for one or two coils without crowding. 
Hybrid-type atomizers
Hybrid atomizers – also called hybrid top cap devices – are a known source of trouble for inexperienced vapers. No doubt you have heard of the "exploding device" stories, & one source of these is the hybrid top cap. It's caused by using a hybrid mod with an RDA or tank with a non-protruding pin. It happens more often with mechanical mods. So make sure your tank & mod are compatible. 
Specialized Reviews Ranking System
At License to Vape, we employ a comprehensive evaluation system to analyze and measure the full value of products, by looking at the ingredients, clinical studies, safety, projected effectiveness, return policies, and overall customer satisfaction. This method is known as the License to Vape Ranking System.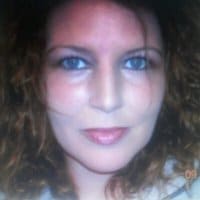 Hailing from the east coast, Lisa is a long time Vaper whose knowledge is derived from years of experience and testing a wide variety of vaping products. If you have questions or comments don't hesitate to reach out.
[email protected]