Who are the top 5 celebrity e cig vapers? Electronic cigarettes are gaining popularity among the Hollywood set. You'll be surprised to find out which celebs are early adopters…
More e-cig and vaping news click here.
1) BRITNEY SPEARS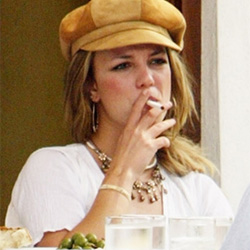 Oops, she did it again.  Well this time, at least she did it right! Britney herself was seen smoking an e-cig, which we hope helps wean her off tobacco cigarettes. Now, if only we can get her to date the right guys. (Where's the e-cig for that?)
2) JOHNNY DEPP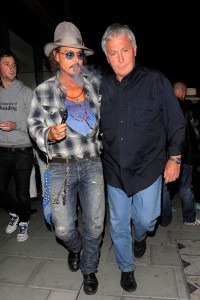 First of all, this guy looks cool doing anything, (with the exception of a few Jerry Bruckheimer movies.) But he looked especially dapper when he was caught with an e-cig hanging from his mouth. Is that a Halo e cig?  Vape on, Johnny…
[ninja-inline id=991]
3) LEO DICAPRIO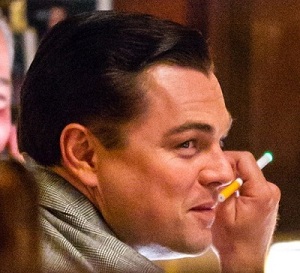 Remember how Depp played DiCaprio's big brother back in the day in What's Eating Gilbert Grape? Well maybe he's acting like a wise older sibling to Leo in real life, as LDC was also spotted smoking an e-cig.
When Leo does something, usually the supermodels flock to him. Maybe that'll work for the rest of us too?
4) PRESIDENT BARACK OBAMA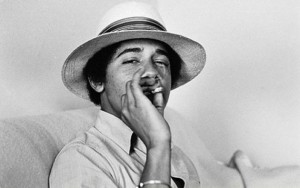 We're not sure if he smokes e-cigs on a regular basis, but it has been reported that the U.S. president has potentially sampled them, alongside Senate Minority Speaker John Boehner, after they were sent to the politicians in a bid to get them to stop smoking.
5) MURRAY KESSLER, CEO OF A TOBACCO COMPANY
According to Businessinsider.com, Murray Kessler the CEO of Lorillard Tobacco, was spotted smoking an e-cig on the floor of the New York Stock Exchange. That's kind of like Tony Romo getting pumped up for a big game by watching footage of Tom Brady. Kind of, we said!
Check out some more celebrity vapers over at Huffington Post.
Make sure to take a look at our expert e-cig reviews, exclusive e-cig coupons (including our favorite Vapor4Life coupon) and e-juice reviews.