Best Vape Stores and Shops in Las Vegas in 2022
Find Some of The Top Reviewed Local Vape Stores in Las Vegas
Most of us are familiar with the expression, what happens in Vegas stays in Vegas but what is it that actually happens in Vegas? If you take a look around you, regardless of whether you are walking down the street or perhaps visiting your favorite restaurant, you're going to see a rather interesting phenomenon take place. I'm talking about vaping, and it is something that seems to be gaining in popularity in Las Vegas. In fact, it's difficult to look around and not see somebody vaping at any given time. Consider checking out some local vape shops near you in Vegas if you're visiting or local to the area, but if not, there are always online vape stores as well.
Our Reviews of 5 Shops in Las Vegas To Check Out
If you live in the area of Las Vegas, you will be happy to know that there are some top-notch vape shops available and they will be able to provide you with everything that you need in order to enjoy this habit to the full. In fact, even if you are visiting Las Vegas on vacation, you may want to stop by one of the shops in order to fill up on some local juice or to purchase a mod to take back as a memento of your vacation. Here are the top 5 vape shops in Las Vegas.
1. TruVape
Address: 4059 Spring Mountain Rd, Las Vegas, NV 89102 | Phone Number:  (702) 463-3377 | Website: Truvapenv.com
If you are looking for different options when it comes to vaping, then TruVape is certainly a choice that should make the list. They have so many different products available in the store, including juices, devices, coils, tanks and everything in between, there is really no need for you to visit another location. Of course, with a quality line of juices, you will have plenty to try and you can always try them out at the vapor lounge. Hang out with other people who share your passion and try some of the most delicious flavors you will ever taste.
2. Vape Street Las Vegas
Address:  4850 W Flamingo Rd Suite 28, Las Vegas, NV 89103 | Phone Number: (702) 724-8244 | Website: Vape-street.com
if you're looking for a new vape shop, you will find one at this unique location. When you walk into the store, you will see that it is perfectly maintained and there are so many products that are offered, it can be difficult to know where to begin. They cater to both beginners and those who are interested in mods, and in either case, the employees are knowledgeable and can help to give the necessary guidance so you can make the most out of vaping.
You can take a stroll through the lounge and look at some of the products that they have in the showcases. They even have an e-juice bar where you can test some of the flavors and check out a build from their dedicated build station. This is something that you may want to consider taking home with you if you are visiting on vacation. If you're going to visit a vape shop in Las Vegas, make sure that you include this one on the list.
3. I Heart Vape
Address: 5115 Dean Martin Dr, Las Vegas, NV 89118 | Phone Number: (702) 487-6637 | Website: Iheartvape.com
One of the main reasons why many people start vaping is because they are addicted to smoking and they want to quit. It's nice to be able to connect with others who have had a similar experience, especially considering the difficulty that many of us have with kicking the habit. That is something that is interesting about I Heart Vape, that it was developed by people who had smoked for 20 years and were desperate to give up because of their children and their health. Not only did they stop smoking, they loved vaping so much that they started their own store and all of the unique options that went along with it.
If there is one thing that they appreciated, it was the flavors of various juices so they developed their own line of flavors and people absolutely went crazy for them. Not only do they offer a wide variety of gear, they offer some of the best flavors that you will find in any part of the world. If you are visiting Las Vegas or if you happen to live in the area, you really owe it to yourself to try these juices because they are so unique.
4. First Time Vape
Address: 351 E Silverado Ranch Blvd #110, Las Vegas, NV 89183 | Phone Number: : (702) 483-5554 | Website: Firsttimevape.com
At one point or another, regardless of how experienced we are at vaping and how many mods we enjoy, we were all raw beginners. Perhaps that is why many people are attracted to First Time Vape, because they do cater to those who have never tried a vaporizer before. One thing that is interesting about this particular location, however, is that they are also there for those who are very experienced and still want to take their vaping to the next level.
It can be difficult to decide which E-juice to choose because they have so many different options available. Rest assured, the customer service representatives are not only there to help you, they are experienced and can make a recommendation that is going to be just right for what you want. This is a great vape shop and is well worth the visit.
5. Break Time Vape
Address: 4725 Spring Mountain Rd i, Las Vegas, NV 89102 | Phone Number: (702) 776-8686 | Website: Breaktimevape.com
This unique vape shop is not only there to provide you with the best quality liquids and gear, they are on a mission to change the world. A simple look at the about page on their website shows that they are interested in decreasing the smokers in the world and they want to do so through vaping.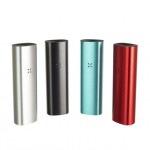 This particular vape shop is more than an area to hang out and to get the highest quality accessories and E-juice, they are knowledgeable about the entire process so if you happen to have any questions about vaping or the choices that you should be making, they are going to be there to answer those questions. With two locations in Las Vegas and one in Costa Mesa, you won't have to travel far in order to visit.
Vaping is something that many of us enjoy and it is a hobby that is not going anywhere at anytime soon. Make the most out of it and visit one of these vape shops or visit them all. You will find something unique and quite awesome at each location. If you also need to have some vape supplies or accessories delivered to your home in Las Vegas, you can always search online as well.