You're thinking of making the switch from regular cigarettes to e-cigs but need to know the e liquid ingredients. And more importantly, is e liquid bad for you? Don't worry, we had a ton of questions before we started vaping as well. We put together this e liquid ingredients guide that hopefully helps to answer your e-liquid questions. And it might help you wean off of tobacco and other harmful carcinogens! It's time to learn more, so let's break down e liquid ingredients: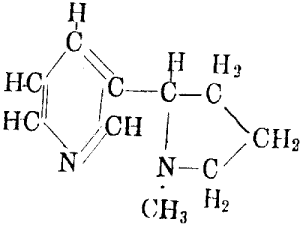 What Are E Liquid Ingredients?
So we know e-cigs don't have actual tobacco or the other harmful ingredients (tar, carcinogens, etc.) that you find in regular cigarettes. Instead, e-cigs use a liquid nicotine solution known as e liquid or e juice. But what exactly is e liquid? There are four basic e liquid ingredients; water, nicotine, flavorings and a propylene glycol or vegetable glycerine base (or sometimes a mixture of PG and VG). Let's break down the e liquid ingredients in detail.
E Liquid Ingredients:
Propylene Glycol (PG) – this is used as a base or carrier for the nicotine and flavors. PG is widely used as a food additive and can be found in many things that we regularly eat. PG can also be found as an additive in some medicines.
Vegetable Glycerine (VG) – also used as a base or carrier for the nicotine and flavors in e-liquid. VG is a plant based substance and is sometimes made from coconut or palm oil. VG is also widely used as a food additive.
Water – no explanation needed
Flavorings – food flavorings are added to create a specific taste
Nicotine – most brands offer anywhere from 0mg of nicotine to 24mg of nicotine in their e-liquid
Difference Between Propylene Glycol and Vegetable Glycerine. PG Vs VG.
Should I vape PG or VG? This is a question that we're asked multiple times per day. Let's break it down:
Propylene Glycol (PG)
Most common e-liquid base due to the substance being odorless and flavorless, thus not affecting the taste of the e-juice
Provides a stronger throat hit, more similar to a real cigarette. But it can also dry out your mouth and throat.
Thinner consistency and produces thinner vapor clouds.
Can cause allergic reactions (tingling of the throat). If this happens, switch to VG.
Vegetable Glycerine (VG)
Thicker solution and produces a much thicker vapor cloud
Provides a weaker, smoother throat hit. Doesn't irritate the throat as much as PG.
Due to thicker consitency, VG can cause a phlegmy build up in throat/mouth.
Has a slightly sweet taste and can mask e-liquid flavors
A lot fewer allergic reactions are reported from vapers using VG
We generally prefer our e-liquid to be a mixture of PG and VG. You should check out the different e-cig brands and find the type of e liquid ingredients that sound right for what you're looking for. Want more vapor? Go with a higher concentration of VG. Want a throat hit similar to a real cigarette? PG is probably right for you. Check out some of our favorite e-cig brands below for our reviews:
Pre-filled E-Cigs
– V2 Cigs review
– South Beach Smoke Review
Refillable E-Cigs
– Halo E Cig Review
– Vapor Zeus Review
E-Liquid Reviews
– Firebrand E-Cig Juice Review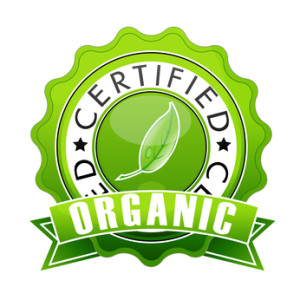 Organic E Liquid
In choosing an E-Liquid, some people opt to go organic. This mean that the e-juice going into your e-cig is only made from natural, "certified" organic flavors and nothing artificial. Also, it uses a vegetable glycerine or ethyl alcohol base, as opposed to the propylene base.
How Does E Liquid Work?
Very simple. The e-liquid either comes in a pre-filled cartridge (cartomizer) or in a separate e-liquid bottle which is then poured into a reusable cartridge. An e-cig works by heating up the e-liquid solution with a battery. This produces the cloud of vapor that you inhale like a real cigarette. Repeat and enjoy!
Is E Liquid Bad For You?
Based on the e liquid ingredients, should you feel safe to vape? Both propylene glycol and vegetable glycerine (PG and VG) are considered "safe for human consumption" and are found in tons of food items we eat on a regular basis.  It's important to note that some people experience allergic reactions to PG usually characterized by tingling of the throat and/or irritation elsewhere on the body. If this happens, you should switch to a VG based e-liquid.
If you are vaping e-liquid with nicotine (and most of us are), it's important to know that nicotine is an addictive substance. Surprisingly, recent scientific research suggests that there may actually be some health benefits derived from the use of nicotine.
You can find more information on e-cig health and safety in our resources section, including:
How Safe Are Electronic Cigarettes?
Are Electronic Cigarettes Harmful?