Best Mods Starter Kits and Reviews of 2019
Which Box Mod Starter Kit Should You Buy?
Features
Expert Rating

Joyetech Cuboid Tap

Dual High-Amp 18650 Batteries
Wattage Output Range: 1-228W
Minimum Atomizer Resistance: 0.05ohm

(98%)

Vaporesso Revenger 220W TC

Dual High-Amp 18650 Batteries
Wattage Output Range: 5-220W
Min Atomizer Resistance: 0.05ohm

(96%)

SMOK E-PRIV 230W

Charging Voltage: 5V
Charging Current: 1.3A
Dual 18650 High-Amp Battery

(94%)
Our # 1 Mod Starter Kit for 2019
The best way to buy a new vape mod is to purchase a starter kit because it includes everything you need for one price.  But with so many on the market, the question is which one should I buy? We have tested and reviewed a total of 20 mods to find the best ones to showcase here for you. After 30+ hours of testing and charging, we have narrowed down the list and come up with our #1 choice for best vape mod starter kits. Our top pick is the
Joyetech Cuboid Tap
.
Why the Joyetech Cuboid Tap?
It has an OLED touchscreen.
It is pressure sensitive.
Has advanced charging and vaping features.
What Makes the Cuboid Tap the Best Box Mod?
To be honest, the differences between box mods are minuscule. And to be frank, they only differ in design and price. The features and functionalities they offer just vary, but the core purpose and processes remain the same. This is where Cuboid Tap has an edge over its competitors. It offers touchscreen capability and pressure sensitivity. There are other mods that have those features, right? Yes, but Cuboid Tap has done it masterfully—and it works beautifully! There are only a few beginner vape starter kits in the market that come with a touchscreen. And you can only count with one hand the number of vape mod starter kits that offer pressure-sensitive commands. With just a squeeze or grip, you can send a "command" to the box. And if it recognizes your command, it will provide feedback in the form of vibration.[/su_expand]
Which Box Mod Starter Kit is Right For You?
Without a doubt, the number of vaping starter kits on the market is just one too many. You can easily get confused and overwhelmed as to which box mod to buy. To make your decision-making easier, below are some of the most highly-recommended and best vape mod starter kits to help you decide which one is right for you.
Safety and Durability
The most important features to look for in a mod are built-in safety protections and durability from solid, high-quality construction. Most mods and tanks are constructed from stainless steel which makes it resist chips and dings if it accidentally gets dropped or falls. And built-in safety features are priceless. 
Compatible with Other Atomizers and Tanks
Proprietary systems only use one tank which means that you are limited to using only that tank. The problem with that is that sometimes the coil heads are hard to find or are always out-of-stock which limits your ability to vape. Be sure to purchase a mod that is compatible with several tanks and atomizers for variety.
Intuitive User Interface
Besides being super cool and good-looking, the mod you choose should be easy to use. If the menu system is too complicated you will not get the full enjoyment out of the device. If you are a techy person you may be thrilled with complicated menus because they offer so many options, but if not, be sure to choose one with just a few simple modes.
Cheap Box Materials
This is referring to the material the mod "box" is made of, not the box it comes in. The box itself should be made of high-quality stainless steel for durability. The designs and aesthetics don't make it stronger, they just make it attractive to the eye. To be sure you are getting a good quality device it should feel solid in your hand, have a little weight but feel sturdy.
Internal Batteries
Internal batteries are fine in the lower wattage devices, it makes them easy to charge on the go. However, higher-powered devices over 75 Watts need more power. If you plan to purchase a 100 – 200 Watt mod, you will need one that uses external batteries. 
Devices Without a 510 Connection
You shouldn't buy a mechanical mod that doesn't have a 510 connection. Some of them have what is called a "hybrid topcap" which means that the pin on your atomizer comes in direct contact with the battery. This is a serious safety issue unless you are familiar with these devices and battery safety. If you don't know anything about mechanical mods it is best to avoid.
Specialized Reviews Ranking System
At License to Vape, we employ a comprehensive evaluation system to analyze and measure the full value of products, by looking at the ingredients, clinical studies, safety, projected effectiveness, return policies, and overall customer satisfaction. This method is known as the License to Vape Ranking System.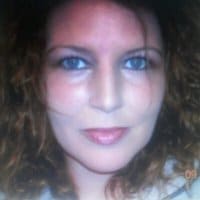 Hailing from the east coast, Lisa is a long time Vaper whose knowledge is derived from years of experience and testing a wide variety of vaping products. If you have questions or comments don't hesitate to reach out. 
[email protected]
How to Tell It's Time to Buy a New Box Mod