Best Vape Stores and Shops in Portland in 2022
Find Some of The Top Reviewed Local 
Portland 
Vape Shops
If you are new to the Portland area or will be visiting friends or family, something you will want to know is where the good vape shops are near you. We have compiled this list of the best vape shops in Portland to help new residents or traveling vapers find the best places to get a new mod, tank or refill their e-liquid. All of these shops are highly rated by their customers for quality products and great customer service. Stop in and check them out while you're there, or if you'd prefer surfing the web for vape products, check out the top online vape shops.
#1 Rose City Vapesters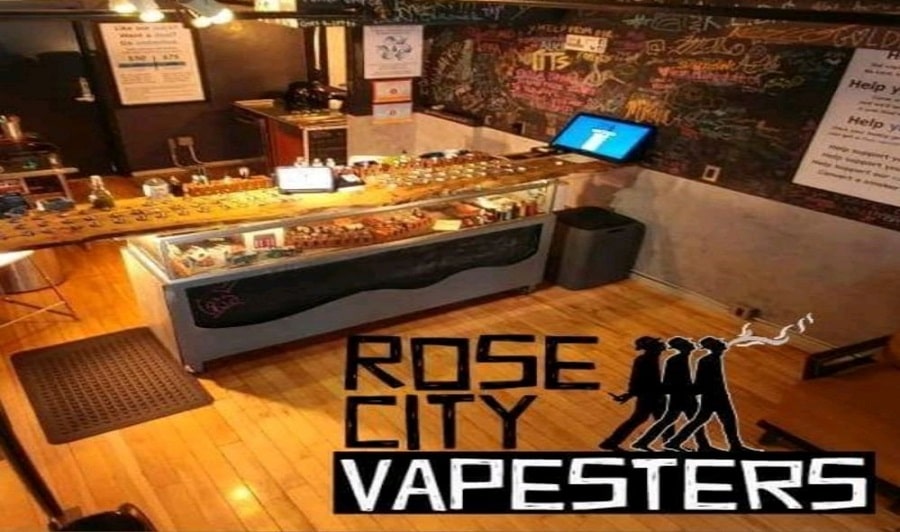 Address: 1410 SW 11th Ave #104, Portland, OR 97201| Phone Number: > 503) 880-0312| Website: Rose City Vapesters
Rose City Vapesters is a laid-back cool shop in Portland at 11th and Columbia St.  The atmosphere of the shop is relaxed and the staff is helpful and friendly. If they don't have what you need in stock, ask.  They will order it for you. If you buy a lot of e-liquid you can join one of their two monthly e-juice plans to save money on bulk orders. They make their own e-liquid on-site and you can customize your flavors to how you want: PG/VG, nicotine strength, and etc.
#2 EVL PDX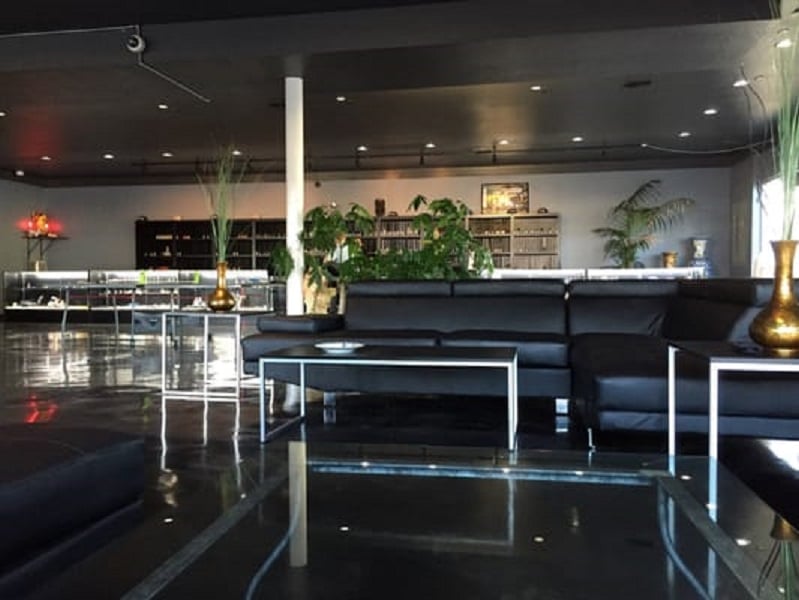 Address: 2121 NE 82nd Ave, Portland, OR 97220| Phone Number: > (503) 822-0118| Website: EVL PDX Vape Shop
The shop is located near 82nd and Eugene and is open from 11 am – 7 pm daily. It is a fairly large shop with pool tables and ping pong in the lounge area to entertain you while you wait. They carry a good selection of vapor products like mods, tanks, RDAs, and e-liquids.  The decor is very modern with a comfortable feel to it. It's a good place to chill and have a vape. The staff is always great and will hook you up with what you need. E-liquids in stock include Five Pawns, Naked 100,  Brewell and more. Tell them your preferred flavors and they will suggest the best ones for you to try. Personal service with great quality products.
#3 Vape Game – Downtown Pearl District
Address: 634 NW 12th Ave, Portland, OR 97209| Phone Number: > (971) 888-4198| Website: Vape Game Vape Shop
When you're in the Vape Game try out the Dead Sea Nicotine Salt collection, Legacy, or their Drip Line series. The shop is beautiful and nicely decorated to make you feel comfortable and welcome. It looks like a nice little bistro shop complete with a menu board and wooden bar stools. Check out their selection of e-liquids, hardware, and vape gear. The staff here is very helpful and will advise you on mods, tanks or flavors of e-liquids to try.  Stop in and check them out when you have time.
#4 Division Vapor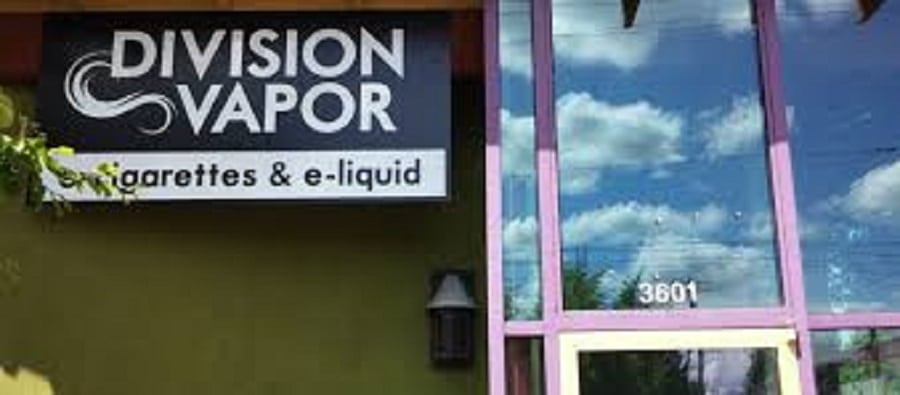 Address: 2929 SE Powell Blvd, Portland, OR 97202| Phone Number: > (503) 963-8273| Website: Division Vapor Vape Shop
Division Vapor is a cool vape shop located on SE Powell BLVD near Powell Park. The shop is decorated in a modern style with a comfortable and relaxed atmosphere. Their knowledgeable staff will answer your questions, help you choose a new vape kit, or let you sample their e-liquid flavors to help you find exactly what you need. Popular brands of e-liquid are Ripe Vapes, Five Pawns, ANML, and Alice in Vapeland.
#5 Atomize Vape Shop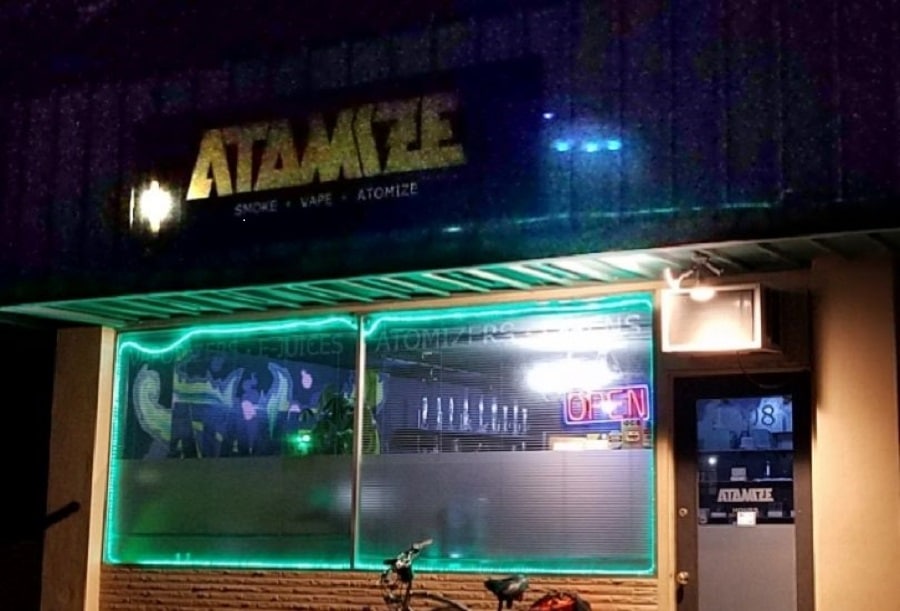 Address: 1208 SE 7th Ave, Portland, OR 97214| Phone Number: > (503) 893-5847| Website: Atomize Vape Shop
Atomize Vape Shop has friendly staff, great prices, and a comfortable atmosphere. If you can't find an e-liquid flavor you like, they will help you to customize one of your own. They have a great selection of products, good prices, and very knowledgeable staff.  The shop is open from 11 am to 10 pm Mon-Sat, closed on Sunday. If you need replacement parts but don't have the time to come in, you can order online and they'll ship it to you. Their website is currently down, but if you have a question you can call, use the "contact" button on the website to send them an email, or use their Facebook page messaging.
Now that you know where some of the best vape shops in Portland are you can plan to make a visit and give referrals to other vapers looking for places nearby to get their e-liquid refilled or buy a new setup. Word-of-mouth referrals are very valuable because it means that the place the person referred you to is able to meet your needs and is awesome in their opinion. Pass it on. If you are staying in Portland for an extended period of time, you can check out the License to Vape online stores and have products shipped to you.