In our Expert Interview series, we ask 6 questions to an e-cig expert about the future of e-cigs. We have some great ones lined up for you and we hope the series will be informative, entertaining and thought-provoking.
Want to learn more about vaping? Read our handy and informative guides.
First up, Justin Boggs, CEO of Signature E-Cigarettes.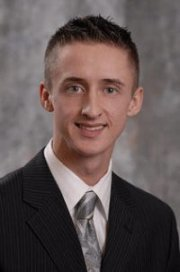 1. Why Did You Start Vaping?
I had previously been a smoker, and really enjoyed smoking. I also was the type of guy that enjoyed hookah. So, when e-cigarettes came around, it all just clicked. Here was a chance to enjoy the process, while eliminating some of the not so favorable aspects like tar, ash, smell, etc.
2. What Is Your "Go To" E-Cig and E-Juice Combination?
This is totally a biased response since I am the owner of Signature E-Cigarettes. With that said, my favorite juice is our Signature Crown Tobacco, because it is a Turkish Blend of Tobacco with a Coffee infusion, it is so delicious I could smoke it all day.
3. What Are The Biggest Misconceptions About E-Cigarettes?
E-cigarettes are not all created equal. While many look alike, you need to be careful, it is still very much the wild west. Don't waste your time purchasing really cheap electronic cigarettes, because they are likely made with questionable components and nicotine.
While I realize this is a plug for my own brand SigECig, I feel like it is important for consumers to know that brands like ours and Blu Cigs separate ourselves from the pack by offering a more quality and high end product. It truly makes for a better experience.
4. How Do You Think The New FDA Regulations Will Affect The Vaping Industry?
Our company is looking forward to regulations, but not over regulation. This product has nicotine and should not be sold to minors. And companies should be marketing to the adult demographics, no children. We would embrace quality standards, as that would help clear a lot of the clutter out of the industry. I also understand the vaping in public places argument, I could accept regulations that would govern how the products could be used in public places.
What we do not want to see are limitations placed on flavors, and the ability to market and sell e-cigarettes online. The internet is the great leveler for small business, it gives us the opportunity to compete with Big Tobacco and other large electronic cigarette companies that have serious marketing bankroll. To eliminate e-cigarettes from ecommerce would likely put most of the ecig companies out of business. While I understand that Big Tobacco can not offer a variety of flavors, this amazing feature should not be taken away from e-cigarettes.
Flavored vapor from an e-cigarette is analogous to vapor from a hookah, so why mess with it? Ultimately, I think that it is good that Big Tobacco, and well known investors like the folks involved with Njoy will add tremendous support in lobbying efforts. They will want to see a return on those dollars, and extreme regulation could really hurt those odds.
5. What Are Your Favorite E-cigarette Blogs, Forums And/Or Reviewers You Trust The Most?
Licensetovape.com of course, we also rely on e-cigarette-forum.com
6. Where Can We Find You On The Web/On Twitter/Facebook/etc.?
http://sigecig.com
Twitter @SigECig
facebook: www.facebook.com/SigECig
youtube.com/SigECig
Justin W Boggs
CEO of Signature E-Cigarettes
SigECig.com