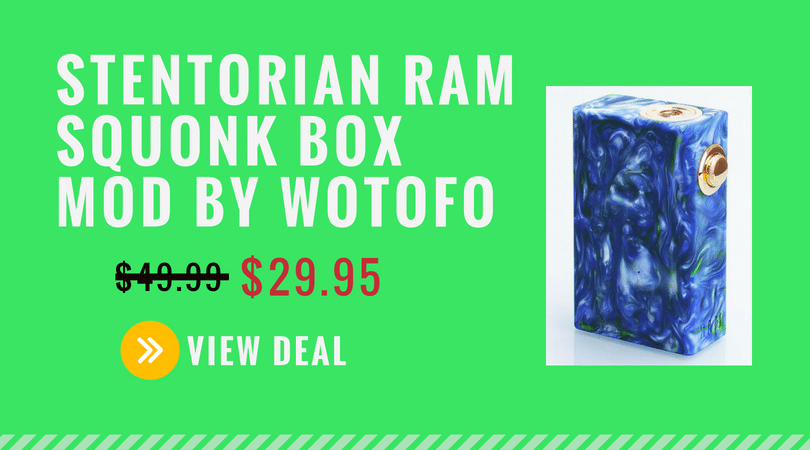 Wotofo created one of the best but affordable squonking mods on the market — . It is made of exquisite wood with an elegant resin design. It is also squonk ready because of its BF 510 atomizer bezel.
It has a 7ml bottle inside which is made of PET and can connect to any installed RDA. These features are made for a great squonking experience.
An oversized fire button of 24K gold plating can also be found at the side of the Stentorian RAM. A safety switch that can help prevent accidental firing is also on the side. The Stentorian RAM is powered by a single 18650 battery which can be taken by removing one of the magnetic resin panels.
The Wotofo Stentorian RAM is really an affordable squonking mod. However, you can even purchase your Stentorian RAM at an even lower price. We have a cheap deal for this item. Get your Wotofo Stentorian RAM Resin Squonk Mod for only $29.95.
This squonker is also available in various finishes including black resin, blue resin, purple resin, green resin and noble padauk. Do not miss this deal and experience vaping without hurting your pocket.