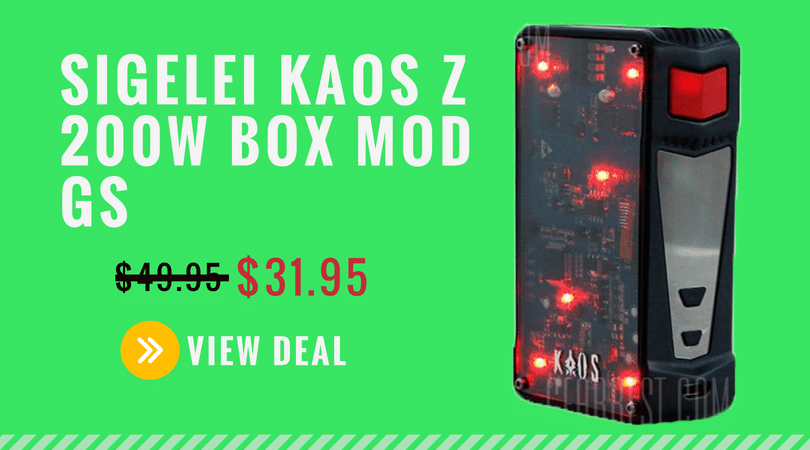 Sigelei offers various mods of vape featuring flashing lights and bright colors. The same features are also in the Sigelei Kaos Z 200W box mod. It is available in different colors such as yellow, orange, black, red and chromatic. It also has window side panels that will let you see the chipset and the batteries the mod is working with.
Click here to see more vaping coupons.
Siegel attracted a lot of attention in the vaping industry with its Kaos Spectrum. Kaos Spectrum was even comparable to the SMOK Alien. Kaos Spectrum did not disappoint and garnered overwhelmingly positive reviews from the vape users. The Siegel Kaos Z is a follow-up to the Kaos Spectrum. The Kaos Z will also surely impress the vape scene just like the Kaos Spectrum.
Siegel Kaos Z is available at ElementVape with an awesome deal. Get your Kaos Z for only $37.95 and save up to $12. Do not miss this offer.