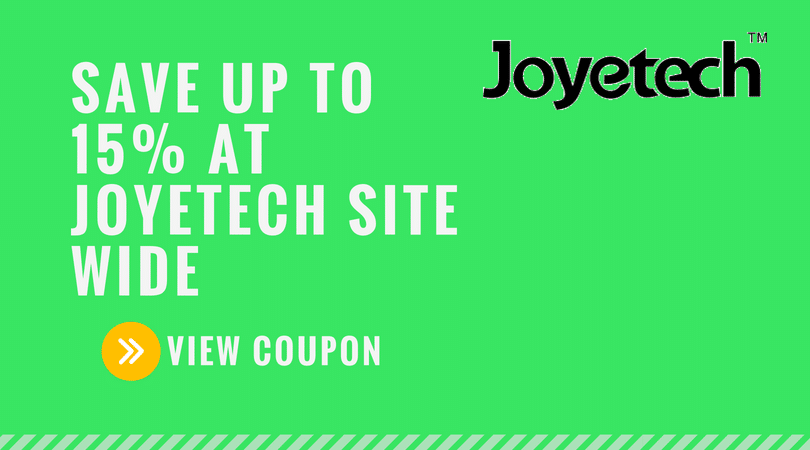 Joyetech USA provides various authentic vape products. It is the official distributor of Joyetech in North America. It is a one-stop shop for all popular and favorite vape products in North America. It also has an online retail shop where you can order your vape products more conveniently.
Joyetech USA also offers great deals for your purchases made through online. If you shop on their online store today, you will qualify on their 15% site-wide savings on your order.
This great deal can be availed on all of their awesome products. Just use the coupon code "V360" when you order online and you can get a 15% discount. This will give you big savings without any hassle.
Update: word is this coupon might have expired. We suggest that you sign up for their email newsletter, whereupon they'll send a coupon to you.
All products sold at Joyetech USA also come with an industry leading warranty for 90 days. Eligible USA residents may also avail of free shipping for all orders amounting to over $60.