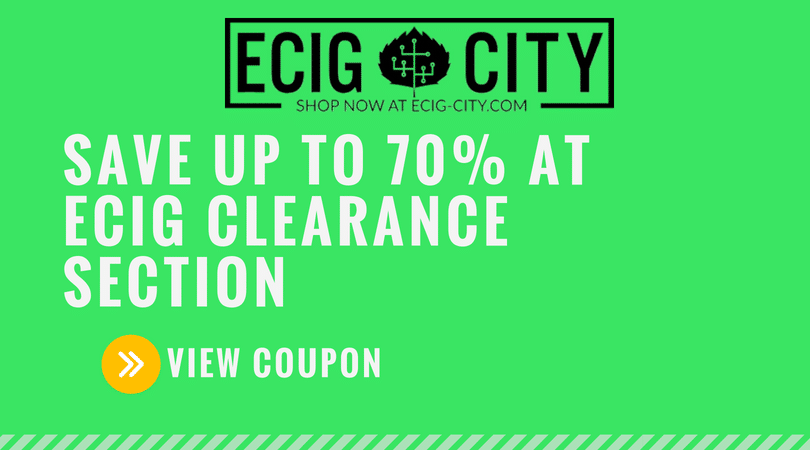 Ecig City Hardware will be having their Clearance Sale right here. During their clearance sale, customers can get up to 70% off on their wide range of vape products. Ecig City Hardwar vape products include box mods, vape starter kits, RTAs, pod systems, RDAs, squonk and many more. They also have different vape brands such as VGod, Smok, Vandy Vape, Sigelei, Envii, Digiflavor, Augvape and other top brands.
The Ecig City Hardware Clearance Sale can let you save up to 70% off. You can even enjoy great discounts without using any coupon code. You just need to purchase online during the day of their clearance sale.
This is a great offer for all vape users who want to purchase vape products at incredibly low prices. If you want to save big then do not miss this event. Sale on their products won't last long so make sure to watch for this deal on Ecig City.