Our Bloog e-liquid review covers the type of e-liquid they call "Viquid." This is manufactured under the strictest guidelines with all ingredients sourced and produced in the USA. We give Bloog high praise for leading the industry in that regard.
It's also important to note that Bloog is selling their Viquid for a really great price at $9.95 for a 30mL bottle. Bloog's Viquids are available in 0%, 1.2%, 1.8%, 2.4% and 3.6% nicotine content. Make sure to use our exclusive Bloog coupon codes below if you're making a purchase.
Bloog E Cig Coupon Codes
Check out our Bloog E Cig coupon codes to get an incredible 50% off all cartomizers and 10% off your entire Bloog E Cig order. Click the coupons below to reveal the codes. The Bloog site will automatically open in a new window. Enter the codes at checkout to receive your discount.
Bloog E Cig Coupon 10% Off Entire Order 
[coupon name="bloog 10 off" id="40″]
We tried the following Bloog e cig juice (Viquid) flavors: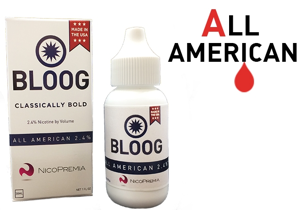 This is their boldest flavor and most closely resembles a real cigarette. It fell a bit short in the taste category for us. The throat hit was perfect, though.
Price: $9.95 (30mL bottle)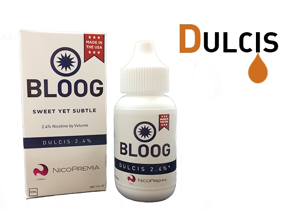 This was our favorite flavor. We loved the complex mix of tobacco and caramel. This became our All Day Vape. It's absolutely fantastic. Throat hit is on the money.
Price: $9.95 (30mL bottle)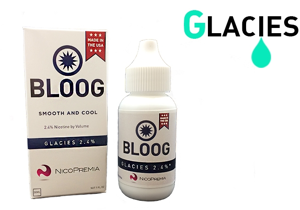 We also really enjoyed this one which is Bloog Viquid's take on the menthol flavor. We're generally not menthol fans, but this had such a delicious icy flavor and perfect throat hit, we actually changed our minds on menthol.
Price: $9.95 (30mL bottle)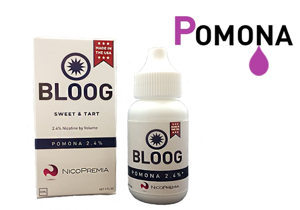 This flavor is sweet and tart with a mix of berry. We enjoyed vaping this flavor for a bit, but eventually the tartness overpowered the sweetness. The throat hit is great.
Price: $9.95 (30mL bottle)

More Bloog Viquid Info
Bloog's liquids have to meet the following guidelines in order to be designated as "Viquid":
Manufactured in a United States Pharmaceutical Facility that is FDA-Registered and DEA-Certified.
Use only USA-sourced ingredients that have achieved US Pharmacopeia (USP) designation.
Manufactured in a Pharmaceutical facility that abides by current Good Manufacturing Processes (cGMP).
Have official Certificates of Analysis (COA) from an FDA-Registered and DEA-Certified Pharmaceutical Facility.
Liquid must pass all FDA Pharmaceutical Stability Tests.
Liquids must have a minimum shelf life of 2 years.
All labeling and packaging must abide by FDA Pharmaceutical Compliance Standards.
Packaging must be double-sealed with child-resistant caps and boxed in tamper-evident boxes.
Make sure to check out all of our e-cig reviews, e-juice reviews, coupons, resources and contests!