Best Vaporizers of 2022 & Vaporizer Reviews
Which Vaporizer Should You Buy?
Features
Expert Rating

Volcano Digital Vaporizer

Compatible with Herbs, Waxes
Vapor Bag Delivery System
Digital Temperature Control (104° - 446°F)

(100%)

DaVinci IQ

Heats in 120 seconds
Remote control
Silicone whip or balloon delivery system

(93%)

Pax 3 Portable Dry Herb Vaporizer

Battery Capacity: 3500mAh
15 Second Heating Time
4 Temperature Settings

(95%)
Our # 1 Vaporizer for 2023
To eliminate the guesswork when it comes to choosing from some of the best vaporizers, we have devoted 30+hours to research and testing of these products to bring you our top picks of both desk vaporizers and portable vaporizers to help you make an informed decision. Based on our test scores, the Volcano Vaporizer is our "top pick" for best desk vaporizer, and the DaVinci IQ is our number 1 for the best portable vaporizer.
Read on to learn more about dry herb vaporizers.
Which Type of Vaporizer is Right For You?
There are different types of vaporizers for different purposes. Some are only for use with dry herbs such as tobacco, cannabis, or blended herbs ( mint and lemongrass, rosemary and basil, or potpourri.) Desktop vaporizers often have an attachment for vaporizing aromatics to freshen the air during and after use. Here is an overview of each one.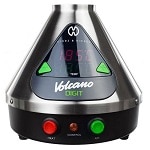 A desktop vaporizer is  an electric device that sits on a desk or table and plugs into the wall for power. These devices usually employ a whip (plastic tubing) or balloons (a reusable bag) as a vapor delivery system.  The devices are easy to operate and require very little maintenance. This type of device is a good choice for someone who prefers to vape while relaxing at home.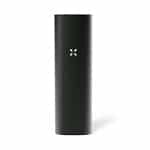 A dry herb vaporizer is used for herbs and sometimes oils and concentrates if it has the capability for it. The different types of vaporizers used for dry herbs are desktop vaporizers, portable vaporizers and sometimes smaller versions called vape pens. Each one is a little different but all do the same job. The one you choose will depend on  personal preference and habits, or lifestyle.
A portable vaporizer is a device that can be carried in a pocket or purse and used for stealth vaping. These types of vaporizers are small and compact but work just as well as the bigger ones. Because they are smaller they do not generate as much heat as the larger ones, but they are more convenient and can be used on-the-go and recharged via USB cable when needed. They are powered by an internal lithium ion battery that lasts about 60-90 minutes of continuous vaping (or between 3-5 sessions).
Durability
No matter what type of vaporizer you choose, it should be sturdy enough not to break in the first few months. Desk vaporizers are probably the most sturdy, but it will depend on how you vape. If you don't vape at home a desk model would not be a good investment.
Power
It should provide enough power for what you are using it for. You want it to provide enough heat to vaporize your herbs without burning them. If there is not enough heat, the herbs will not vaporize completely and could result in waste. The best vaporizers are efficient at maintaining a consistent heat. The ideal temperature is between 175-200 Celsius or 347-392 Farenheit. Some vapers say the "sweet spot" is right around 210 C.
Ease of Use
Any device you choose should be easy to operate. Depending on how advanced a vaper you are, it is a good idea to start with something simple and upgrade later. If you are fairly new to vaping, you might want to try a portable vaporizer first to see how you like it.
Gimmicks and Gadgets
There are a lot of great vaporizers on the market but some also come with a lot of extra gadgets and things that you really don't need and probably won't use. When choosing a vaporizer, think of the things that are important to you and device based on those preferences.
High Price Tags
Of course you can't do anything about the price of a device (save for a coupon or promo code), but you can make smart choices that include the value of the product. Just because an item is high-priced doesn't mean you should avoid it, just consider whether it is a good value at that price for you.
Buying the Latest Fad
Fads come and go and people tend to buy what is popular no matter what it is. A good way to avoid making this mistake is to ask yourself if the product you are considering buying will still be relevant a few months or years from now.

It's not about how it looks, it's about how it performs. If you like it and it works for you, then buy it.
Specialized Reviews Ranking System
At License to Vape, we employ a comprehensive evaluation system to analyze and measure the full value of products, by looking at the ingredients, clinical studies, safety, projected effectiveness, return policies, and overall customer satisfaction. This method is known as the License to Vape Ranking System.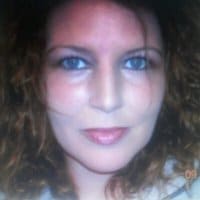 Hailing from the east coast, Lisa is a long time Vaper whose knowledge is derived from years of experience and testing a wide variety of vaping products. If you have questions or comments don't hesitate to reach out.
[email protected]
How to Choose a Vaporizer
Why a Portable Vaporizer?