Best Vape Pens & Vape Pen Reviews in 2022
Which Vape Pen Should You Buy?
Features
Expert Rating

eLeaf iCare Solo

Battery: 320 mAh
Liquid Capacity: 1.1mL
Maximum output power: 15W

(96%)

Halo Triton 2

Battery: 200 mAh
Liquid Capacity: 0.7 mL
Maximum output 8W

(96%)

The Juul Vapor System

Battery: 700 mah battery
Liquid Capacity: 2 mL
.75 coil heads

(96%)
Our # 1 Vape Pens for 2023
After a combined 30 hours of testing, inhaling, charging and running our top 20 picks through their paces, we can confidently say that the Juul is our Editor's Choice and the #1 Best Vape Pens for E-Liquid. 
Why the JUUL?
It offers a MTL vaping experience similar to smoking that new vapers need.

Higher nicotine level for new vapers transitioning over from traditional cigarettes..

Juice pods are easy to replace when empty and available in most vape shops and online retailers..
Find The Best Vape Pens That Fit Your Needs?
Are all vape pens the same? Not exactly. Many of them are similar in design and function. Some are meant to be used for vaporizing e-liquid, some are capable of vaporizing oils and concentrates as well as loose leaf/dry herbs. Vape pens that are classified as 3-in-1 pens have the ability to be used for all three with separate cartridges for each one. This is a great option because it means only carrying around one device for all your vaping needs.
Someone looking to vape e-liquid only should consider buying an e-liquid vape pen. This type of vape pen only works with e-liquid and will not work for concentrates or dry herbs. The reason for this is that the heat settings are not high enough to vaporize anything but liquids. Pens like the
Juul, iCare Solo, Smok Stick and VaporFi VAIO
are vape pens that use e-liquid only. For someone wanting to vaporize dry herbs or wax, a better solution would be to purchase a pen that does those materials or works for all three like a 3-in-1 vape pen. These types are listed below and worth checking out if you so choose.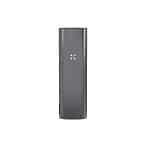 Vape Pens for Dry Herb
These types of vape pens are meant for dry herb only. Someone looking to vaporize cannabis or other herbal materials should choose one of these as they are designed with a heating chamber that uses heated air to extract the benefits of the herbs without combustion. These types of vaporizers are usually purchased by people looking to vape their dry herbs instead of smoking them. They may have quit smoking cigarettes for health reasons and feel that vaping their herbs follows that method as well. Some examples of a dry herb vaporizer are The Pax 2, Atmos RX, and Atmos Jump.
Vape Pens for Wax and Dab
Vape pens for wax and concentrates are similar to e-liquid vape pens in that they have a cartridge or chamber for vaporizing solids into vapor. They may come with a glass globe or atomizer chamber. These types of vaporizers often include a dab tool and a small brush for cleaning the screens and chamber. Some examples of wax pens are the Yocan Evolve Wax Vaporizer, Yocan Pandon Wax Vaporizer and KandyPens Donuts Vaporizer.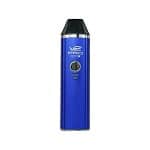 3-in 1 Vape Pens
3-in-1 vaporizers, also called multi-use vaporizers, are a combination unit designed to work with e-liquid, wax and dry herbs. Some have separate chambers that can be switched out for the different material or a cartridge for concentrates and a chamber for dry herbs. Also some units may have the capability for multi-use but additional parts may be sold separately. The benefit of this type of vaporizer is that you can purchase one unit for all of your vaping needs. Examples of 3-in-1 vaporizers are the XMax V2 Pro, Yocan Evolve Plus Magneto, and V2 Pro Series 3 Vaporizer.
Big battery, tanks size and sub-ohm coils
For the frequent vaper those things might be long battery life, a good size e-liquid tank and the ability to use  sub-ohm coils. Battery life is determined by the milliamp hours. Someone who vapes frequently will want a battery of at least 1,200 mah and a tank of 3 mils or more.
1-Button Functionality
1-button functionality is ideal but not mandatory. That said, 1-button makes for a sleek and easy to use Vape Pen. Moreover, it's "less to break", meaning your Vape Pen is less complicated and now so is your life :).
2 Mil Tank
A 2 mil tank might be a little small for frequent vapers but may be just right for someone who vapes less frequently. The choice comes down to preference and function. What may be a drawback for one might not be for another, it's all subjective.
Cig-a-like Devices & Stick Batteries
Avoid cig-a-like devices (aka stick batteries). They do not have enough power to make a satisfying vape. These are the little 510 battery and cartomizers you find at gas stations and convenience stores that resemble traditional cigarettes. In short, you won't be satisfied with the "puff".
Don't Shop Where You Buy Gas
Save your money and go to your local vape shop or buy from an online retailer. Always buy your e-liquids, tanks and devices through a reputable vendor because if something goes wrong you have a better chance of getting the item replaced or a refund. The best vape pens are sold in shops that cater to the customer and will replace items that are defective.
Don't Stick to Just One Device
Loyalty is good, but not to the exclusion of other devices. Backups are good to have on hand. Why? If one breaks, then you have a backup to prevent you from falling back into old habits. 
Specialized Reviews Ranking System
At License to Vape, we employ a comprehensive evaluation system to analyze and measure the full value of products, by looking at the ingredients, clinical studies, safety, projected effectiveness, return policies, and overall customer satisfaction. This method is known as the License to Vape Ranking System.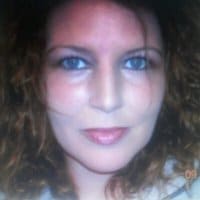 Hailing from the east coast, Lisa is a long time Vaper whose knowledge is derived from years of experience and testing a wide variety of vaping products. If you have questions or comments don't hesitate to reach out.
[email protected]
Why Would I Choose a Vape Pen?
What is a 3-in1 Vape Pen?