Best Dry Herb Vaporizer in 2022
Which Dry Herb Vaporizer Should You Buy?
Features
Expert Rating

Grenco Science G Pen Elite

Ceramic chamber
Capacity is .75 grams
Temperature 200-428 F

(100%)

Arizer Solo 2

Ceramic Glass Chamber
45 minute battery life (About 15 cycles)
Removable 18650 Battery

(96%)

DaVinci IQ Portable Vaporizer

Heats in 120 seconds
Remote control
Silicone whip or balloon delivery system

(96%)
Our # 1 Dry Herb Vaporizers for 2023
Today, vaporizers are used as an alternative to smoking tobacco and cannabis. Technology has improved on the basic design and these types of devices work very efficiently and produce good flavor as well as satisfying clouds of vapor. Vaporizers come in different types and different sizes to fit the needs of the individual. When it comes to the best dry herb vaporizers, we tested and reviewed 25 devices and have determined that our "top pick" for #1  is the G Pen Elite Dry Herb Vaporizers. It is easy to use, even for beginners. Heats up quickly and has good battery longevity. It is easy to see why it was chosen as #1 for best dry herb vaporizers.
Which Type of Vaporizer is Right For You?
Vaping has become increasingly popular as a replacement for smoking of tobacco and cannabis. When it comes to choosing one of the best dry herb vaporizers, it depends mostly on individual preference. Many vaporizers have similar functions and look similar but the right one will be the one that is right for you and the way you choose to vape.
Devices for Dry Herb, Wax or Liquid
Look for devices that are meant for each one or a device that vaporizes all three. The most economical vaporizer would be a 3-in-one, if that is what you need.
Good Battery Life
Depending on what you will use it for, most batteries of at least 2,000 mah or more will last on the average of 30-90 minute sessions, needing to recharge prior to the next use.
Good Size Oven Chamber
The chamber that holds your dry herb or wax is called an oven.
Different devices will have different size ovens. 3-in-1 devices use cartridges or bowls. The best dry herb vaporizers will hold a decent amount packed loosely and vaporize the material as efficiently as possible, leaving only a few dry bits. Larger ovens don't require as much as smaller ones because they vaporize more efficiently.
A Big Investment
Vaping is less expensive than cigarettes and vaping your herbs is a cleaner, more efficient method of using them. You don't have to put out a lot of money for a device. Start out with one device nad see how you like it and then upgrade it later.
Buying the Wrong Device
Vape pens made for e-liquid will only vaporize e-liquid unless it is a 3-in-1 device. Make sure to research the product carefully before you buy to make sure you have chosen the right vaporizer. Not all vaporizers will do herb or wax, it has to be made for it.
Avoid the Hype
A popular personality is advertizing his own signature vape pen, while it may be good it might not appeal to everyone. Don't choose based on popularity, consider your needs and preferences in the equation.
Specialized Reviews Ranking System
At License to Vape, we employ a comprehensive evaluation system to analyze and measure the full value of products, by looking at the ingredients, clinical studies, safety, projected effectiveness, return policies, and overall customer satisfaction. This method is known as the License to Vape Ranking System.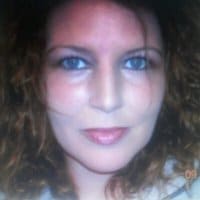 Hailing from the east coast, Lisa is a long time Vaper whose knowledge is derived from years of experience and testing a wide variety of vaping products. If you have questions or comments don't hesitate to reach out.
[email protected]
What is a "Dry Herb Vaporizer?"
Different Types of Vaporizers