Best Vape Mod For The Money for 2022
Which Vape Mod Should You Buy For Good?
Features
Expert Rating

VaporFi VAIO 75 TC

3.5ml Tank Capacity
Uses 1 20A 18650 Battery
Wattage Range: 1-75W

(97%)

VaporFi Vox 40W

Built-In 2200mAh Battery
Wattage Range: 1 - 40 Watts
Resistance Range: 0.15ohm - 3.5ohm

(96%)

VaporFi VEX 150W TC

Requires 1 20A 18650 Battery
Wattage Range: 1 - 150 Watts
Resistance Range: 0.1 ohm - 3.5 ohm

(94%)
Our # 1 Budget Vape Mods for 2022
Here's a fact: Vape Mods can be pretty expensive investments. This is why it's important to be a bit more careful when it comes to choosing—or, at the very least, find a better deal that suits your budget. Luckily, there are a number of inexpensive, high-quality mods that are reasonably priced. Whether you are a beginner or an experienced vaper, allow License to Vape to help you find the best vaping mod for the money that fits for your needs, preferences, and budget. Check out our top picks including our #1 choice for Best Multi-functional Vape Mod, the
 VAIO 75 TC
. The mods in this list have all been put through hours of testing and review to make sure they meet our requirements for quality, durability and value.
Why the VAIO 75 TC?
It has an easy-to-read display.
It provides 75W of power for a variety of atomizers.
The hidden tank holds 3.5 mils of juice.
How to Choose the Best Vaping Mod for the Money?
When shopping for the best devices within a budget, look for mods that meet your expectations for quality and power. If you like to vape at 50W generally, you might like to try a 75 – 100W mod. Your choice should have the power you need, have the features you want (temperature control, OLED display, memory mode,spring-loaded 510 connection, and etc) and be priced within the parameters of your vape budget. It should also be easy to use. It's all about personal preference and your vape habits. If it meets all of your needs then it is the right one for you.
Durability
Nobody expects a mod to be indestructible but it should survive a few scratches and dings without falling apart. if you tend to be somewhat clumsy, you will want something sturdy and tough. Mod often get knocked over or dropped and some survive when other do not. You might also consider getting a silicone sleeve to make the mod easier to grip.
Features
After doing a little research, you should have a good idea of what
kind of features you want in a device. It is all personal preference when it comes to features. You may want something with temperature control, with memory settings that you can pre-set or switching between wattage and voltage, or wattage and TC.
Good Price
A good price is not always the lowest price. The point is to look at the value offered for the stated price. If it has all the features you need and the you feel the price is reasonable then it is a good price for the value it gives. A lot of good deals can be found in the "sales" or "clearance" sections when prices drop to make room for new arrivals.
Avoid Overzealous Sales People
Depending on where you go to shop, some salespeople tend to push the highest price items because they want to make a sale and not because it is what the shopper wants. Someone selling you vape gear should ask what you need and what type of features you want and suggest products that are a fit for your needs.
Don't Buy a Mechanical Mod Unless You're an Experienced Vaper
Inexperienced vapers using a mech mod is cause for concern. Mechanicals have no built-in protections (e.g. short-circuit) reverse polarity protection & low-voltage protection. In a mod like this, a battery put in backwards could cause big problems. Be sure to research any new vape devices you want to buy thoroughly.
Do Not Buy Hybrid-type Devices
There are certain RDAs and tanks that do not work with some mod types because of the pin not sticking out far enough to make contact. Also some tanks are not meant for use with some mechanicals so a good rule of thumb is to always do your research on an item before shopping to make sure it compatible with your other devices.
Specialized Reviews Ranking System
At License to Vape, we employ a comprehensive evaluation system to analyze and measure the full value of products, by looking at the ingredients, clinical studies, safety, projected effectiveness, return policies, and overall customer satisfaction. This method is known as the License to Vape Ranking System.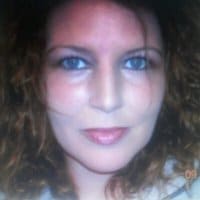 Hailing from the east coast, Lisa is a long time Vaper whose knowledge is derived from years of experience and testing a wide variety of vaping products. If you have questions or comments don't hesitate to reach out. 
[email protected]
Why Are These Products the Best?