Best Beginner Box Mods & Reviews 2022
Which Beginner Box Mod Should You Buy?
Features
Expert Rating




Innokin Endura T22

Battery:2000mah
Max output: 14WL
Uses Innokin T18/T22 coils

(100%)

Innokin EZ Watt

Battery: 1500 mAh
Max output: 35W
Capacity: 2 mils

(99%)




Innokin iTaste MVP 3 Pro

Battery: 3800 mAh battery
Max output: 30W
Charges via USB cable

(96%)
Our # 1 Beginner Box Mods for [2022]
We have compiled a list of the best beginner box mods that will suit new vapers and are affordable for those on a budget ( and let's face it, who isn't these days). We tested and reviewed 10 devices and chose the best of them for this list. All of these were chosen based on the criteria for new vapers such as ease of use, value, build quality and power levels.  These mods are all appropriate for beginners and our #1 choice is the Innokin Endura T22 because it because the power level is perfect for beginners and it mimics the same Mouth to Lung draw that new vapers are looking for when transitioning from cigarettes. 
Why the Innokin Endura T22?
It has a tank that is designed to work perfectly for it.
It has a pre-set wattage of 14W.
The tank holds 4.5 mils of liquid and it is perfect for beginners.
Editor's Choice
Innokin Endura T22 – Best Beginner Box Mod
(100%)
Which Type of Beginner Box Mod is Right For You?
Box mods are not all created equal. There are several different types and are designed for different types of vapers. The criteria used for choosing a device should be based on your personal preferences and your vaping needs. Ask yourself some questions about what you feel you need in a mod, such as a built-in battery so you can charge it with a USB cable or a locking feature that lets you set your preferred wattage.
Adequate power of 30-50W
A good beginner mod should have a power level of between 30 and 50W. The reason for this is because if the power is too low you won't get enough vapor to be satisfying. Some devices use less wattage and still produce good vapor so it is a recommendation, but not a hard and fast rule.
Buy a Kit
The best beginner box mods come in a kit and include a tank, and charging cable. The best value for a device is the one that includes everything you need to start vaping right out of the box. You may find an extra coil head, a spare glass tank, some o-rings and extra screws. These are included in case you lose one or something breaks.
3 Mil Tank
A 3 mil tank is just perfect for someone just starting out. If you vape a little during the day a whole tank should last you. If you tend to vape more or were a heavy smoker, you may want something a little larger to satisfy you all day long. Choose a tank size that is at least 3 mils or larger.
High-powered Devices
In the beginning when you are just getting a feel for vaping you want to start out low and work your way up. A mod that is 20-50W has plenty of power for most atomizer coils and should work just fine for you. Don't feel like you have to go higher, more is not always better and you shouldn't go for more than you need right now.
Shop for Vape Gear at the Mall
When buying a mod for the first time it is always recommended that you go to your local vape shop and let them show you how the device works, what you need for it (coil heads, USB cable, and etc.) because they are knowledgeable about the product and won't try to pressure you into buying a device you're not ready for.
Avoid Buying from Unrecognized Vendors
You may see ads for vape mods on websites that aren't vape shops. As a relatively new vaper, avoid them until you have more knowledge and experience. Many of them buy their products in #lots and if something is defective it may be hard to get a replacement or a refund of your money.
Specialized Reviews Ranking System
At License to Vape, we employ a comprehensive evaluation system to analyze and measure the full value of products, by looking at the ingredients, clinical studies, safety, projected effectiveness, return policies, and overall customer satisfaction. This method is known as the License to Vape Ranking System.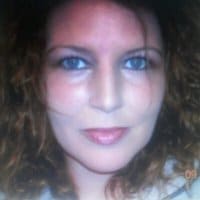 Hailing from the east coast, Lisa is a long time Vaper whose knowledge is derived from years of experience and testing a wide variety of vaping products. If you have questions or comments don't hesitate to reach out.
[email protected]
Who is a Box Mod Right for?
What Type of Batteries Does a Box Mod Take?