Best 100w - 200w Box Mods & Reviews in 2022
Which 100w to 200w Box Mod Should You Buy?
Features
Expert Rating

iJoy Capo 100

Battery:3750 mAh
Tank Capacity:3.2 ML
Battery type: 20700 or 21700

(100%)

Yihi SX Mini G Class 200W

Battery: 4300 mAh
Battery type:Single 18650 or 26650
Temp control settings

(94%)

GeekVape Aegis 100W Mod

Battery: 4000 mAh battery
Max output: 6-150W
0.1 ohm Minimum Atomizer Resistance

(99%)
Our # 1 Best 100 – 200w Box Mods for 2022
License to Vape has rounded up all the best vaping mods powered from 100 to 200W. We put them through their paces and each one has been tested and reviewed for quality and performance. We have determined the #1  pick for best 100 – 200W box mods is the iJoy Capo 100. It is small but mighty and packs 100W of vaping power. Read on and see which vape offers the features suitable for you. These vape mods get our stamp of approval for quality, durability and performance.
Which Type of 100w or 200w Box Mod is Right For You?
Vape users can be quite picky with the mods they use. Some users look for vape mods with a distinct flavor and large clouds, while others want the flavor and clouds to have a balanced blend.  No matter what your style, there is a mod that is right for you. Check out our top-rated 100 and 200W mods.
Adequate Wattage for Your Needs
When looking to purchase the best 100 – 200W box mods, consider what your maximum wattage will be. If you normally vape at 50W – 65W then a 100W mod will suit your needs just fine. However, if you prefer lower ohm coils and higher wattage, then you will want to go for the 200W mod as many of the newer cloud tanks hit the sweet spot around 120W.
Easy-to-Use Menu System
One point to consider when buying a new device is that it should be easy to use. If you don't need all the different modes and temperature control settings then look for a mod with a simple, easy menu system. Some of the newer mods have settings to control just about everything on the mod including a clock to tell you the time. If you like gadgets then go for it, if not get one with fewer mode settings or features.
Batteries and Charging
Some new vapers are a little intimidated by external batteries because they don't know what kind to buy or how to charge them correctly. There is no big secret to charging batteries. Buy a charger like the Nitecore Digicharger 4 as it is a high-quality charger and it charges up to 4 batteries at a time. You may also choose a device that has a built-in battery that charges via USB cable. When choosing batteries, Sony VTC5 and LG HG2 and purple Efest batteries all work well for vaping devices.
Don't Buy A Mechanical Mod as a New or Beginning Vaper
Mechanical mods are great and many of them look really stylish & cool. And they are, but they also require a certain level of knowledge and experience to be safe to use. It is because they lack the basic protections that regulated devices have. The best people to use mechanicals are those with a good understanding of howly.  
Don't Buy a Device You Don't Know How to Use
If you are confused about certain features or how to access the memory settings, ask the salesperson or do some research before you go shopping. The FDA regulations don't allow shops to build coils for you anymore but if they can't explain how it works you can find the information online. Likewise, if the salesperson is talking above your head and you are unsure, then don't buy it. Keep looking until you find something you like that is easy to use.
Don't Buy the First Mod You See
Sound like teaching your kids about patience, but people can get too excited and buy the first thing that comes along because they can. But as a vaper, we need to carefully consider our vape purchases and read the reviews on particular devices if possible. There are reviews online for tons of vape products and you can save yourself some buyer's remorse if you spend a little time reading the reviews first.
Specialized Reviews Ranking System
At License to Vape, we employ a comprehensive evaluation system to analyze and measure the full value of products, by looking at the ingredients, clinical studies, safety, projected effectiveness, return policies, and overall customer satisfaction. This method is known as the License to Vape Ranking System.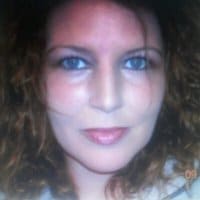 Hailing from the east coast, Lisa is a long time Vaper whose knowledge is derived from years of experience and testing a wide variety of vaping products. If you have questions or comments don't hesitate to reach out. 
[email protected]
Why Buy a 100 – 200W Mod?
Who is a 100 – 200W Mod Right For?