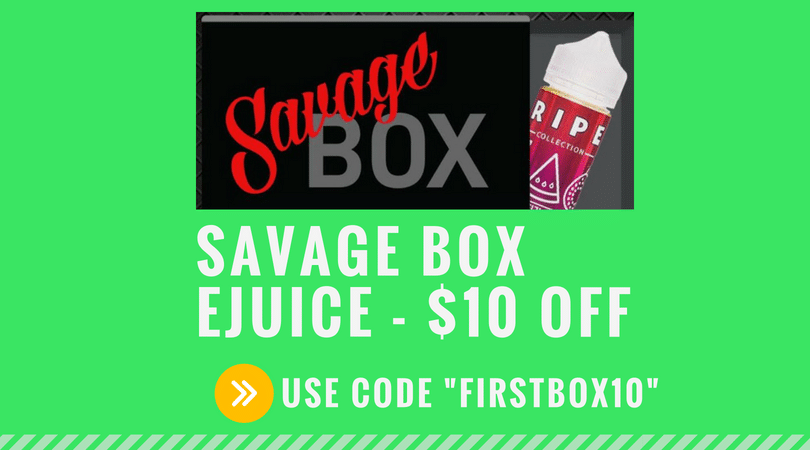 The Savage Box is considered one of the best e-juice in the vape scene. With its delicious flavors, many vapers purchase this premium e-juice regularly. Due to its quality, every penny spent for it is all worth it.
The good news is you can purchase your Savage Box at a lower price. By using the exclusive coupon code "firstbox10", you can get $10 off on your Savage Box on the first month. That means a cheap deal on a 300ml Savage Box at only $35.00.
This is such a great value for the best e-juice. Another 300ml of the Savage Box will be delivered right at your doorstep for each month thereafter. The price for each 300ml of Savage will be $45 for each month after your first order. You may also opt to cancel your orders anytime.
So what are you waiting for? Enjoy the premium E-juice Savage Box and save $10 on your first order. Order now!